Company Profile
A J Morrisroe & Sons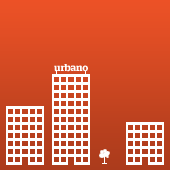 Urbano Speaker & Networking Breakfast - Blockchain in Construction

Wednesday Jul 11th 2018

Read more

>
Networking community for those in architecture, construction, design, engineering, property, proptech, etc
About A J Morrisroe & Sons
Morrisroe is a leading UK based construction company specialising in large & complex concrete frames operating within a range of sectors.
We provide a range of substructure and superstructure services including, groundworks, complex temporary works & basement solutions, PT design & installation, as well as high rise jumpform & slipform structures.
Our experience, capabilities and pragmatic but innovative approach has allowed Morrisroe to build a reputation for excellence, health & safety and reliable programme delivery. As a result, over the last 30 years we have delivered some of the UK's premium landmark high rise, public and commercial buildings.
Representatives