Company Profile
Twinwoods Adventure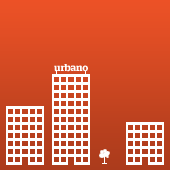 Shaping the future of work & the workplace - from leadership, recruitment and HRTech to employment, diversity and wellbeing

Bringing together those in hospitality, tourism, leisure, bars and restaurants, food and drink
About Twinwoods Adventure
Located just north of Bedford, Twinwoods Adventure is a multi activity adventure site with thrills, activities and facilities for all ages.
We attract over 100,000 visitors per year from all over the world.

Our site has been growing for over 10 years with us bringing the latest innovations in leisure all under one roof. Perfect for family days out, groups, parties, company days out, team building or a large event space for functions.
Click here to view our Range of Activities - from skydiving to indoor surfing, archery to racing - we have something for everyone.

We have full facilities including:
Hotel Accomodation
Restaurant
Licensed Bar
Leisure Spa with Pool, Gym, Sauna, Steam
Childrens Softplay area

and of course... our many exciting adventure activities.
Company Team Building
Getting out of the office and participating in exhilarating activities with your colleagues is a sure fire way to build relationships, increase motivation and encourage team work. At Twinwoods Adventure we're not short of an activity or 2 that will achieve those aims!
Let us take the hassle out of planning your day, with our bespoke packages and schedules that are perfectly tailored to you. We have a restaurant on site offering a selection of hot and cold buffet options from as little as £8.50 per head and we can even facilitate your accommodation requirements by providing on-site guest rooms.
** Tarn Bayes will be representing Twinwoods Adventure at tomorrow's Urbano networking lunch at 100 Wardour Street, Soho, and looks forward to meeting the 30+ Members & Associates already booked onto the event! **
Representatives