Company Profile
Project7 Construction Ltd

Networking community for those in architecture, construction, design, engineering, property, proptec & related sectors

Urbano Women in Architecture, Construction, Technology, Engineering & STEM
About Project7 Construction Ltd
Construction, refurbishments and fit-outs in the commercial, residential and events sectors. We are Project7.
At Project7 we have an inclusive approach that goes beyond ourselves. We believe that all people involved share a common goal to succeed; our clients, our employees, our suppliers, our contractors and also the people in the communities where we work and live. We acknowledge enthusiasm and passion and promote inspiration and development.
SERVICES
Construct
We have a strong track record of new-build and refurbishment projects throughout the UK and Ireland. Our team brings a wealth of experience and can provide pre-construction, programming and delivery expertise to a range of projects with our primary focus being the Commercial Fit-Out, Refurbishment & Residential sectors.
Development
Project7 is passionate about the creation of unique high-quality developments from single family homes to multi dwelling schemes, we treat every project as if we were moving in ourselves. Our focus on attention to detail is never forgotten, we work with trusted partners from acquisition to handing over keys, ensuring that no stone is left unturned in creating sustainable and innovative homes that stand the test of time.
Click here to view our featured projects
Click here to view our industry accreditations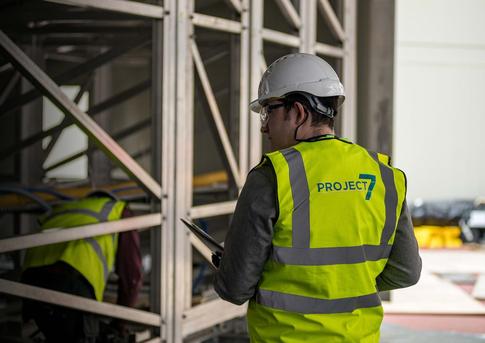 Representatives
Business Development

Business Developm...

Marketing