Company Profile
Cordless Consultants

About Cordless Consultants
Cordless is part of a specialist group of companies focusing on Innovation, Workplace and Technology.
Cordless is an IT, AV and Smart Building consultancy, specialising in developing visions, strategies, designs to deliver the 21st century workplace, then supporting procurement, implementation and change management to ensure that the chosen solutions are delivered on time and on budget.
Founded in 1994, Cordless provides independent advice and guidance from the initial vision for the workplace tech right through to business as usual. The team specialises in the field of emerging technology, as well as workplace IT and AV design and implementation related to building fit-out. Headquartered in London, Cordless has a twenty five year heritage of providing advice, knowledge and inspiration to organisations, maximising technology ROI in the process of change. Its differentiator is its passion for the technology impact on the built environment and the use of space by people – translating strategy to ROI through inspiring technology design.
We work extensively with the Property Project Management and Fit Out community, and have a close alignment with the design team on major new build and refurbishment project, both with Developers and Occupiers and we are currently working client side as part of an integrated design team on projects ranging from 20k to 1m sq ft.
Cordless Consultants is supported by our other Group businesses:
- Cordless Resourcing: Niche Recruiters in IT, AV and Real Estate.
- UnWork: A workplace strategy, analytics and research organisation.
- Unwired: A workplace technology events organisation that deliver WORKTECH events globally in over 20 countries.
- WORKTECH Academy: an international knowledge bank for Workplace Innovation, sharing best practice across a global community.
You can read more about Cordless and what we get up to on our website under case studies, news and opinions.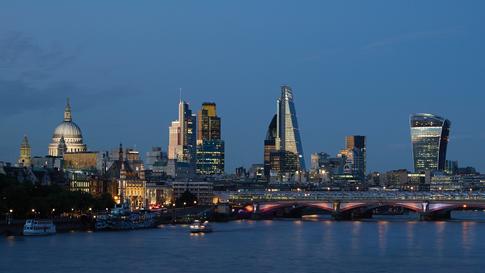 Representatives
Commercial Director