Company Profile
Cubic-Interactive
Networking community for those in architecture, construction, design, engineering, property, proptech, etc

For those who work across the tech sectors, from digital and apps to hardware and software solutions

Zero Carbon in Construction Events Programme & Community
About Cubic-Interactive
Cubic-Interactive: Dynamic Project Management system for architects, engineers and construction consultants.
We've developed Rapport3 a leading range of tools to help enhance your business potential. Our expert consultants are on-hand to ensure you take advantage of the most comprehensive suite of products available today to support your business growth and efficiency.
Rapport3 is used by hundreds of Architects & Engineers Worldwide - including; Purcell, Faulkner Brown, Stride Treglown, Broadway Malyan, Pascall + Watson, Ryder Architect, Hopkins, and much more.. here are some videos of what some of them have to say about Rappor3 VIDEO.
With our world class support team migrating over Rapport3 is effortless, and maintenance is equally as stress free. VIDEO
Being a cloud-hosted solution there is no requirement for any specific hardware, all you will need to use Rapport3 is a browser – we support IE, Google Chrome, Firefox, Safari, iPhone & Android
With its modular approach Rapport3 provides a range of functionality across many elements of your business:
Job Costing (includes QA, timesheets, expenses, leave booking, resource management invoicing, fee forecasting, reporting) Improving all-around visibility on individual project performance, allowing you to make quick, accurate and strategic decisions, then forecasting the impact of these decisions instantly.
Integration with leading accounts systems such as Twinfield, Sage, Xero, Access, Quickbooks and Pegasus eliminating the requirements for data duplication.
Resource management for project directors maximizing staff utilization.
Contact management and business development available from the desktop or any mobile device.
HR management for managing and maintaining staff information
Email Management: One client saved £80,000 in claims with the use of our sophisticated email management system.
And here are some case studies on how we have helped Architects Save time and Improve project financial performance: https://www.cubic-interactive.com/case-studies/

* Charles deVoil & Rabeeh Moudallal will be representing Cubic-Interactive at today's sold out Urbano networking lunch at Eight Members Club and look forward to meeting Members & Associates there: Urbano @ Eight Members Club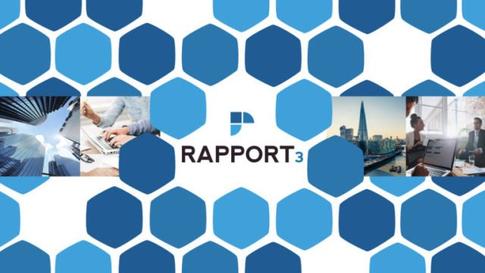 Representatives
Business Developm...