Company Profile
Pathway CTM

Networking community for those in architecture, construction, design, engineering, property, proptech, etc

Shaping the future of work & the workplace - from leadership, recruitment and HRTech to employment, diversity and wellbeing

For those who work across the tech sectors, from digital and apps to hardware and software solutions
About Pathway CTM
Pathway CTM is a double award-winning Social Enterprise that is transforming employability training, support and opportunities for schools and students.
At Pathway CTM we help our 'Employer Partners' meet their Early Careers hiring and diversity targets by introducing motivated, high-calibre students to employers' apprenticeship, school-leaver, internship and work experience opportunities, and vice versa.
We are a double award-winning social enterprise working with sixth form students across the country to help them make the right decisions for their next step post A-levels. We do this by working with employers to introduce their Early Careers programmes to our community of registered students via our online portal and nationwide events where employers directly engage with motivated students who attend in their own free time.
For example, see this short (2m 12s) video about our recent "Females into STEM Careers" initiative with Accenture, EY and TFL: https://www.youtube.com/watch?v=RHhsnpFWrK8
We are pleased to offer Urbano members and guests the opportunity to become a Pathway CTM Employer Partner on favourable terms in August 2019, prior to the start of the new academic year. Please contact Peter – Pathway's Business Development Manager – at peter@pathwayctm.com to find out more.
Our Pledge to Employers
We will go the extra mile to help employers attract and find the best school leavers for their needs – so that Pathway candidates become the future of their business.
We will always track, measure and report on the important impact we make together.
Our Employer Partners include Accenture, BT, EY, IBM, KPMG, Microsoft, the NHS, and fellow Urbano Member BDO LLP.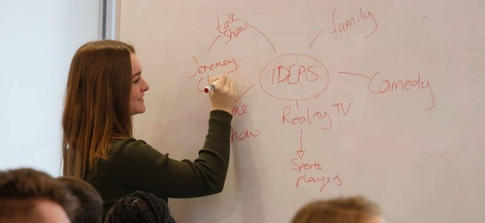 Representatives
Business Developm...

Founder, CEO