Company Profile
Bunga Bunga

Urbano is a connected business community, dedicated to helping our members build sustainable futures.

Bringing together those in hospitality, tourism, leisure, bars and restaurants, food and drink
About Bunga Bunga
Step through the meat locker and enter the incredible secret world of Bunga Bunga Covent Garden - an immersive Italian dining experience.

From the luxurious decor to the ceiling of twinkling lights, it's the perfect setting for any occasion.
With metre-long pizzas and spectacular live entertainment, hire the entire venue for the ultimate Bunga party, including The Martini Room and Mamma Bunga's bar & pizzeria upstairs.
Venue Capacity: 400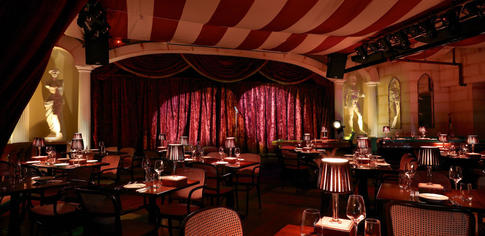 Representatives