Company Profile
Bunga Bunga

Bringing together those in hospitality, tourism, leisure, bars and restaurants, food and drink

Urbano is a connected business community, dedicated to helping our members build sustainable futures.
About Bunga Bunga
Step through the meat locker and enter the incredible secret world of Bunga Bunga Covent Garden - an immersive Italian dining experience.

From the luxurious decor to the ceiling of twinkling lights, it's the perfect setting for any occasion.
With metre-long pizzas and spectacular live entertainment, hire the entire venue for the ultimate Bunga party, including The Martini Room and Mamma Bunga's bar & pizzeria upstairs.
Venue Capacity: 400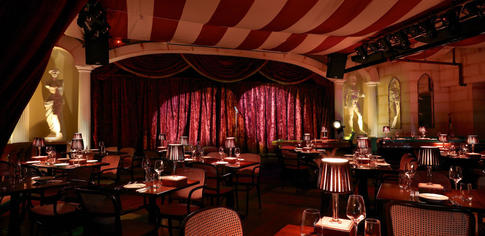 Representatives