Company Profile
Royal Academy of Engineering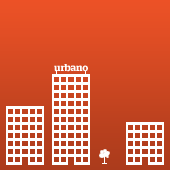 Urbano Build & UWACTE Networking Speaker Breakfast - Diversity & Inclusion

Tuesday Feb 12th 2019

Read more

>
For those who work across the tech sectors, from digital and apps to hardware and software solutions

Networking community for those in architecture, construction, design, engineering, property, proptech, etc

Urbano Women in Architecture, Construction, Technology, Engineering & STEM
About Royal Academy of Engineering
Royal Academy of Engineering
Engineering matters. It underpins our daily lives, drives economic growth, plays a critical role in addressing major societal challenges and helps ensure our readiness for the future, from providing a sustainable supply of food, water and clean energy, to advancing healthcare, and keeping us safe and secure.
As the UK's national academy for engineering and technology, the Royal Academy of Engineering brings together the most talented and successful engineers – our Fellows – to advance and promote excellence in engineering for the benefit of society.
We harness their experience and expertise to provide independent advice to government, to deliver programmes that help exceptional engineering researchers and innovators realise their potential, to engage the public with engineering, and to provide leadership for the profession.
Drawn half from business and half from academia, and from all branches of engineering including areas of emerging technology, our 1,600 Fellows give their time and expertise voluntarily.
We have three strategic priorities:
Make the UK the leading nation for engineering innovation and businesses
Address the engineering skills and diversity challenge
Position engineering at the heart of society
We bring together engineers, policy makers, entrepreneurs, business leaders, academics, educators and the public in pursuit of these goals.
Engineering is a global profession addressing global challenges, so we work with partners across the world to advance engineering's contribution to society on an international, as well as national scale.
Representatives
Head of Diversity...