Company Profile
W London Leicester Square

Bringing together those in hospitality, tourism, leisure, bars and restaurants, food and drink
About W London Leicester Square
W London Leicester Square is a 5 star hotel on the edge of Soho featuring versatile meeting spaces, state of the art screening room & exhilerating perception bar; a perfect backdrop for private parties and receptions.
Meetings & Events
Stage a movie premiere. Gather great minds. Or celebrate an unforgettable affair. With over 125 square metres of meeting and event space, W London - Leicester Square is a visionary stage for any occasion.
Designed for audiovisual spectacles, integrated audio systems with speakers are specifically adapted to each room's acoustics, complete with LCD TVs and lighting control systems with dimming capabilities. Each studio is set up like a boardroom with sofas and small tables. Featuring fully adaptable conference equipment, the studios can also be combined to create larger spaces. Or make an impact in our fully digital Screening Room installed with the latest technology in film projection.
A WIRED® Business Centre and guest coat check are located on the same level, and a special suite for group check-ins, cocktail gatherings and dinners can be created just for your private party, with the option of an add-on suite for press junkets. For a breath of fresh air, step outside onto the balcony and enjoy al-fresco lunch and refreshments. More mingling can take place in the foyer. Enjoy.
** RUGBY WORLD CUP 2019 **
Recline in the comfort of our private screening room for your Rugby World Cup 2019. Different packages available. Click here to enquire on availability & packages
______________________________________________________________________________
CAPACITY
Studios 1 & 2: 56 theatre / 30 conference / 50 dining
Private Screening Room: 38 luxury red-pillar seats
Perception Bar: 300 standing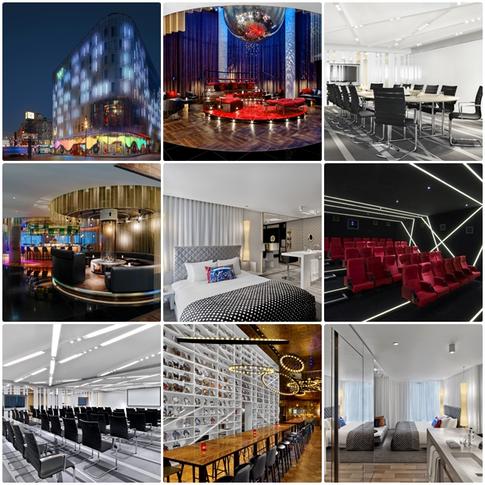 Representatives
Business Developm...