Company Profile
Siobhan Doran Photography (SDP)
» Design

London networking event - Urbano Build networking event for Clerkenwell Design Week 2019

Wednesday May 22nd 2019

Read more

>

London Networking Event - Women in Business

Wednesday Apr 24th 2019

Read more

>

London Networking Event - Networking Evening in Mayfair

Wednesday Mar 27th 2019

Read more

>
Networking community for those in architecture, construction, design, engineering, property, proptech, etc

Urbano Women in Architecture, Construction, Technology, Engineering & STEM
About Siobhan Doran Photography (SDP)
Siobhán Doran Photography undertakes commissions for Architecture, Interiors and the Built Environment. In addition, Siobhán has built up a body of photographic art through her own personnel projects – and she also takes on Fine Art Photography commissions.
Siobhán worked as an architectural designer for over a decade and a half, in a number of private practices. As a result, sheis interested in the whole design process – from documenting work-in-progress on site through to a project's completion. Her aim is always to capture the essence of a building, and to produce images that project the design intent through thoughtful and well-composed observation.
Siobhán established Siobhán Doran Photography in September 2007 after completing a BA(Hons) in Photography at the University of Westminster.
With her background in design, it's no surprise that Siobhán's involvement in photography does not stop at the click of a shutter button. For her, the presentation of the image is equally important – and this aspect adds a richness and depth to her work. Consequently, alongside her photography work she also set up Siobhán Doran Design, which brings together the expertise of graphic designers, writers, printers, framers and exhibition builders – led by Siobhán. Combining the team's craftsmanship with her own vision, Siobhán seamlessly curates exhibitions, designs books, produces text and video, and creates artworks for her many corporate and private clients.
To view my work and for any enquiries, please click through to my website: Siobhan Doran Photography
I also look forward to meeting Urbano Members from across the network at tonight's evening networking event at Mahiki!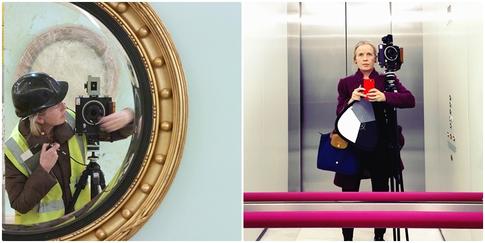 Representatives