Company Profile
Curwens LLP Solicitors
» Legal
» Property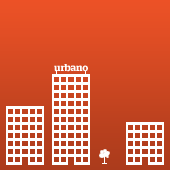 London Networking Event - Urbano Women in Business Networking Lunch In Fitzrovia

Wednesday Jul 10th 2019

Read more

>

London Networking Event - Women in Business

Wednesday Apr 24th 2019

Read more

>
About Curwens LLP Solicitors
At Curwens our business lawyers provide company and commercial legal advice for a range of clients in every area of commercial activity and businesses including start-ups, SME's, privately and publicly owned companies, partnerships, sole traders and not-for-profit organisations.
Whether you are starting, building, restructuring or selling your business or you just need some help resolving a dispute, we pride ourselves in offering straightforward advice, based on the detailed knowledge of market conditions and current legislation within our extensive team of specialists. We can not only solve your problems but also help your business to grow.
Our Specialist Services
Our reputation both locally and regionally particularly in property, business and employment law is well recognised. Every commercial client has a dedicated Client Partner, making sure we can deliver the right solutions for your business.
Representatives
Senior Associate