Company Profile
GRYPHON Asset Management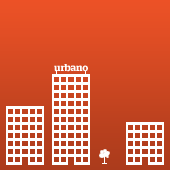 Urbano Members at MIPIM 2020

Tuesday Mar 10th 2020

Read more

>

London Networking Event - Pre MIPIM networking breakfast event in Westminster London

Thursday Feb 27th 2020

Read more

>

London Networking Event - MIPIM In London Networking Lunch in Marylebone

Wednesday Mar 13th 2019

Read more

>
Networking community for those in architecture, construction, design, engineering, property, proptech, etc

Urbano is a connected business community, dedicated to helping our members build sustainable futures.

Urbano Women in Architecture, Construction, Technology, Engineering & STEM
About GRYPHON Asset Management
Gryphon Asset Management is a boutique advisory firm dedicated to all aspects of wealth management. We are a specialist, independent provider of active investment services to institutional and HNWI investors.
Services: Real estate portfolio, Lettings & Management, Construction, Maintenance and Refurbishment, and Off-plan buy-to-let property.
At Gryphon Asset Management, we have worked hard to create a service and approach that we believe meets the unique needs of our clients. Our unbiased approach and a wide network of contacts in the industry give us greater freedom to build portfolios tailored to the individual preference of each client.
We believe that investment performance is critical in developing long-lasting relationships with our clients. To ensure we achieve this, our investment process is structured to build and preserve wealth over the long term.
Your portfolio manager will work with you to define your needs and expectations. We will discuss how you wish to balance risk against security and control against delegation. Our approach means that your investment portfolio will reflect that balance.
Representatives