Company Profile
Metro Bank
» Banking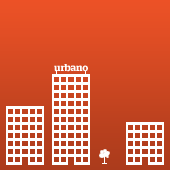 About Metro Bank
Metro Bank Moorgate offers current accounts, business bank accounts and lots more with a difference. Bank or open an account online, by app or in one of our store.
BUSINESS AND COMMERCIAL BANKING
We believe in offering all our business customers an expert and personal level of service. From sole traders to international corporates, our Local Business and Relationship managers will get to know your needs.
We're delighted to say we've been awarded £120 million from BCR Ltd as part of the RBS Alternative Remedies Package Capability and Innovation Fund.
This money will help us bring the banking revolution to more small-to-medium businesses across the UK.
Convenient. Easy. Personalised
Our accounts are designed to take the hassle out of banking, leaving you more time to focus on running your business.
Small business owners can walk into a store and start opening an account, no appointment needed
Businesses with £2 million-plus annual turnover can simply speak to their Local Director to start opening an account
Switch your existing account to us quickly and easily
Access and manage your money 24/7 with our app, on the phone or online
Our stores are open 7 days a week, 362 days a year
We're here to support your business, from our sector services teams to Local Business or Relationship Managers
Tailored solutions
Each industry faces its own unique challenges. Our dedicated sector teams can help you meet them. Made up of colleagues with years of experience in specific business sectors, from healthcare to professional services, they'll work with you personally to understand your business issues and aspirations. And they'll use their extensive knowledge and experience to find the right solutions for you.
Healthcare, Hospitality & Leisure, Property, Charities, Not-for-Profits, Inward Investment and Financial Services. View Here
Representatives