Company Profile
Rosemont Monaco SAM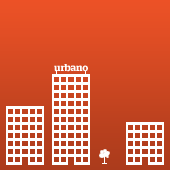 London networking event - Urbano Build networking breakfast with Tom Bloxham of Urban Splash

Thursday Nov 28th 2019

Read more

>

Urbano Speaker & Networking Breakfast on Responsible Business Tracker

Thursday Jul 4th 2019

Read more

>

Urbano networking lunch in Monaco

Sunday Mar 13th 2011

Read more

>
Networking community for those in architecture, construction, design, engineering, property, proptech, etc

Business, corporate and personal finance - connecting those who seek it to investors and advisors

Zero Carbon in Construction Events Programme & Community
About Rosemont Monaco SAM
Rosemont International - we are fiduciary, yachting, legal and tax advisors to UHNW families based in Monaco and globally.
We provide an all-round multi-disciplinary and multi-jurisdiction private client and corporate service. We assist individuals and their families in structuring and administering their financial world in the best possible fashion.

With offices in strategic locations Rosemont International firms offer an integrated service covering the important areas of interest to clients including:

• Tax, estate and business planning
• Asset structuring, management and administration support
• Onshore and offshore corporate and fiduciary activities

Professionally qualified and experienced staff can assist you, your family, and your business. Accountants, solicitors, notaries, trust and tax advisors can help guide you through the intricacies of the modern tax and estate planning requirements in the jurisdictions where you reside, operate and hold assets. We have first-hand experience of operational, regulatory and financial issues faced by entrepreneurs in practice and work across civil law and common law jurisdictions. We run speciality Russian, African & Indian Ocean, and Asian desks.
Watch our video presentation here.

As independent providers of Multi-Family Office services operating since 1981 Rosemont International offices manage assets, trusts and corporations for multiple families. They provide a wide range of services including tax and estate planning, accounting and reporting, risk management, legal support, objective financial counsel, trusteeship, foundation management, residence and immigration planning and concierge services. Personal services such as managing and administering properties, yachts, private jets, and artwork, as well as looking after household staff or crew, making travel arrangements, organising visas, and residence are also provided.

We act creatively and pro-actively in the interests of the client.
Representatives
General Counsel