Company Profile
Inspire EBP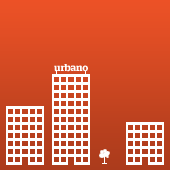 Shaping the future of work & the workplace - from leadership, recruitment and HRTech to employment, diversity and wellbeing
About Inspire EBP
Inspire EBP work in Hackney, Camden and Islington supporting the education, training and development of young people.
Our mission is to improve young people's access to the world of work, raise achievement levels and enhance their future career prospects and lives.
We work with businesses, organisations and individuals across London to make a positive impact on local schools and young people's lives. Employers and their employees play a key role in driving social mobility and opening up opportunities for young people.
In return, we help businesses develop corporate social responsibility (CSR) by providing corporate volunteering opportunities and supporting employees' professional development.
We're always looking for new partnerships and have developed new ways to engage during the pandemic remotely, via our virtual programmes, please contact us if you'd like to offer support in any other way.
Representatives
Chief Executive

https://www.linke...