Company Profile
Another Country
» Retail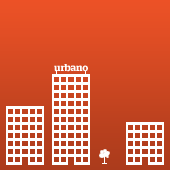 London Networking Event - Women in Business & UWACTE Networking Breakfast

Wednesday Sep 11th 2019

Read more

>
Networking community for those in architecture, construction, design, engineering, property, proptech, etc

Urbano Women in Architecture, Construction, Technology, Engineering & STEM
About Another Country
Founded in 2010, Another Country is an award winning British company that designs and makes sustainable wood furniture and home accessories in small batches in the UK and Europe.
Our designs are inspired by archetype, calling on the familiar and unpretentious forms of British Country kitchen style, Shaker, traditional Scandinavian and Japanese woodwork for inspiration. We endeavour to re-interpret the spirit and functionality of these honest forms of furniture for a modern customer.
Another Country aims to deliver quality and longevity at fair prices – our products are built to last, both in terms of construction and style. All of our wooden products are made from sustainable timbers and we make use of both time-honoured craft techniques and modern technology and we work in as sustainable a way as possible.
You can purchase products for your home or project from us directly or through select dealers in the UK and worldwide.
Representatives
Sales Manager