Company Profile
Travel Counsellors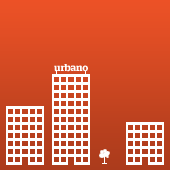 Urbano is a connected business community, dedicated to helping our members build sustainable futures.
About Travel Counsellors
Travel Counsellors are ranked number 1 here in the UK for customer service in our sector, we turnover £600m+ so have excellent corporate rates as a result.
We offer two distinct services, one for the general travel requirements of the business and one for the Board and Senior Managers which is centred around a concierge style provision, including such elements as checking your travellers in and allocating seats, direct engagement with suppliers to notify them of VIP's, offering a dedicated team of consultants or single consultant subject to requirements who you and your colleagues would meet with regularly (not just talk on the phone).
We offer a 24/7 personal service and therefore would be able to assist with any travel queries outside standard office hours during the evenings and weekends.
Representatives
Business Travel C...