Company Profile
Fusion Consulting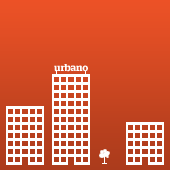 Business, corporate and personal finance - connecting those who seek it to investors and advisors

Urbano is a connected business community, dedicated to helping our members build sustainable futures.
About Fusion Consulting
Fusion is a multi-disciplinary consulting firm that offers end-to-end solutions for fast growth businesses. Our holistic approach gives our clients the services that they need to succeed in today's fast-paced business world.
Our in-house consulting teams have a wide range of proven and demonstrable expertise. These include international taxation, company accounting, digital marketing, IT strategy, business advisory and legal services.
Fusion is unique in its' approach offering multiple services from in-house teams of experts all under one roof. This ensures clients have peace of mind knowing their accountants, legal and tax advisers are working in harmony to ensure the best outcome for them.
Our Approach
We believe in customised solutions. When we work with you, our team is dedicated to finding solutions that are perfect for your specific needs. We take the time to understand your needs, aspirations and your current situation. Combining this information with our holistic approach helps us create big-picture solutions that help businesses succeed.
Our Experience
Decades of hands-on experience separates us from most other consulting firms. As most of our consultants are business owners and experts in their fields, they can give you a tailored experience from a business owner's perspective. Through cross divisional collaboration our consultants put their years of specialised experiences together to create solutions that work in real business environments.
Areas of Specialism
Fusion Consulting
Business Advisory: Guiding your business to success requires hands-on experience, and that is something that sets us apart from other consultancies. With more than 30 years of combined entrepreneurial experience, our team can help you steer your business in the right direction. Whether you're an established company or a new start-up, our consultants are ready to help.
IT Advisory: Keeping up with the latest technology developments is essential for any business that wants to succeed. Modern technologies can improve your business. Our team will show you how and help you integrate these technologies into your current process. We help you understand the value you are getting from your current technology investments and we'll also assist in the design and development of new systems and processes. We will provide ongoing strategy to ensure that you retain your competitive advantage.
Fusion Accountancy: Our accountancy division utilise their hands-on experience to provide you with the accountancy services that your business needs to succeed. With experience achieved in both practice and industry, our firm will ensure you are compliant and fulfilling your statutory obligations. We can follow on from your previous successes and analyse and plan for the next stage of your business growth.
Our combined experience has developed an in depth understanding of a company's commercial requirements. No matter what industry you're in, our team will handle all your accountancy requirements so that you can focus your efforts where they are truly needed.
Fusion Digital: Assisting organisations to build their brand, raise awareness and generate the right leads for your business with LinkedIn. Our unique approach and proven strategy has helped many professionals and business owners by connecting them with high-value business intermediaries.
Fusion Law
Commercial: We know the challenges and risks that face entrepreneurs and businesses. We have also travelled on a journey with businesses that have become successful. We help our business clients eliminate unnecessary risks and work towards providing creative commercial solutions. We are experienced in acting for a broad range of enterprises, from start-ups to small private businesses to multinationals, across a range of business sectors.
Corporate: Whether public or private, large or small – and those who invest in them need law consultants they can rely on in today's fast-moving market. Our expert team provides smart, commercial advice, helping you to minimise threats and maximise opportunities.
Our inhouse team of experts also specialise in the legal process of buying, merging or selling a business. Initially starting with providing legal due diligence, we advise on the risk and liabilities of the future transaction.
Employment: Whatever employment law challenges you're facing, we can help. We understand the sector you operate in, and our employment law consultants work closely with you to understand your objectives and deliver solutions.
GDPR: Assisting organisations with all areas of GDPR compliance including Audit, Employment Policies, GDPR policies, Monthly support and ongoing or one-off support for and training for Data Protection Officer.
Fusion Tax: Fusion Tax was established to provide businesses and individuals with personalised services that simplifies filing taxes and helps them better understand the tax treatment of their decisions. Our advisors can navigate you through the red tape, cut the paperwork and eliminate the risks associated with highly complex tax laws.
Creation of Whitelabels for various brands to act as their in-house tax representatives providing anything from annual tax returns to assisting with Capital Gains Tax, Inheritance Tax, HMRC disclosures and NonResident & Non-Domiciled Tax. Working with medium and large corporate organisations assisting with Tax Reclaims (such as a recent win for Fusion Tax against the HMRC for a VAT reclaim for a company called Get Active providing childcare holiday camps) and assisting organisations reduce their tax bill or claiming payable cash credits as a proportion of their R&D expenditure.
** Fusion Consulting will be represented by Jack Morris at this Thursday's Urbano networking Brunch event **
Representatives
Head of Professio...

Head of Digital