Company Profile
Dishoom Kings Cross

Bringing together those in hospitality, tourism, leisure, bars and restaurants, food and drink

Click through for Christmas packages.
About Dishoom Kings Cross
Dearest Urbano friends
After some of the toughest times imaginable, we're all especially excited for Christmas this year. Whether spending it with family, friends, or colleagues, it feels like there's more to celebrate this year than ever before. Above all, we'd just be so very glad to see you!
Groups of four or more are welcome to dine from our year-round group feast menu or special Christmas feast menu.
Our festive dishes are honestly some of the best food and drink we ever do. Taking centre stage at the Dishoom Christmas table will be the Turkey Raan, a whole turkey leg, prepared in the traditional Indian raan style, cooked slowly over a day until meltingly tender, served with a spicy cranberry chutney. Enjoy as part of the fulsome Christmas feast menu – receive thaals (large communal plates) laden with plentiful portions of Dishoom's best-loved dishes, including Small Plates, Grills, Biryanis, House Black Daal and seasonal specials finished with a veritable array of puddings. Sip Mulled Brambles, Chai Eggnog, Old-Fashioned's and other delectable tipples (whether tee-total or not.)
Our Christmas feasts will be available to enjoy from the 22nd November until the 24th December at the price of £39 per person. Smaller groups are very welcome too, and may still enjoy our special festive dishes and tipples, alongside our all-day menu.
For all feast bookings, we ask for a £50 deposit per party. This will be automatically refunded if you need to cancel; we just ask that you give us 48 hours' notice.
Please Click Here to Make a Reservation
As a thank you for your friendship I'd love to offer you and your guests a complimentary glass of fizz or a non-alcoholic tipple on arrival this Christmas. Click on the link and write "Festive Fizz" in your booking notes when making a reservation. Or, simply get in touch and I'll happily take care of all the arrangements for you.
We look forward to celebrating the festive season with you, and if there's anything at all we can do in the meantime, do let us know.
All the best,
Nicky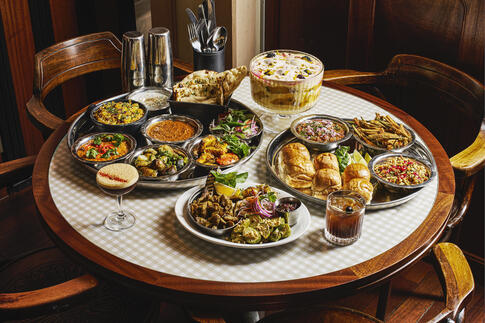 Representatives
Chatter-walli