Company Profile
Arts Theatre Club Soho
» Venues

Urbano is a connected business community, dedicated to helping our members build sustainable futures.
About Arts Theatre Club Soho
Once an illegal drinking den and playground of the notorious Krays, the Arts is steeped in history and tradition firmly rooted in London's theatre and gangland culture.
Private tables and plush sofas scattered around a candlelit lounge, tiled brickwork, period-perfect lighting, and a vintage piano that doubles up as a DJ booth adds to the Arts' speak-easy chic to create a laid back yet intimate feel. Guests sip on our superb selection of artisanal cocktails served in charmingly vintage china or Prohibition Teapots as they dance the night away to retro classics until the early hours of the morning.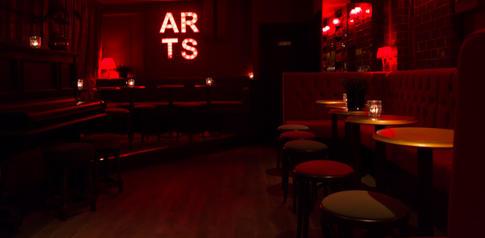 Representatives