Company Profile
WBS MEP Services Ltd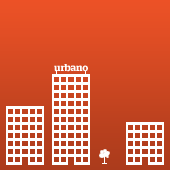 Urbano Members at MIPIM 2020

Tuesday Mar 10th 2020

Read more

>

London Networking Event - Pre MIPIM networking breakfast event in Westminster London

Thursday Feb 27th 2020

Read more

>
Networking community for those in architecture, construction, design, engineering, property, proptech, etc

Urbano Women in Architecture, Construction, Technology, Engineering & STEM

Urbano is a connected business community, dedicated to helping our members build sustainable futures.
About WBS MEP Services Ltd
A leading M&E and data infrastructure solution provider, The WBS Group deliver practical engineering and design.
WBS believe that project work is more than just mechanical, electrical and data infrastructure engineering services; it is bringing your building to life. Providing full design, installation and commissioning services, together with packages of work, we cover all mechanical, electrical and data infrastructure installations.
Our in-house team of specialists support and collaborate principal contractors with projects of all sizes and we pride ourselves in achieving programmes on time and within budget.
Representatives
Business Support ...