Company Profile
DRW FM Consulting Ltd.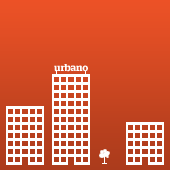 About DRW FM Consulting Ltd.
David Wheeler is an industry recognised work winning, solution and relationship development professional. He has over 30 years' experience in the facilities and property industry specialising in all areas of Real Estate and FM solutions. He is also a practitioner and advocate for the "Clients for Life" process

He is skilled in all areas of business management, contract management, mobilisation change management and work winning with experience that spans both Public and Private sectors across the UK and EMEA.

David has experience within business merger and acquisition in UK and EMEA working with small to medium size organisations and extensive knowledge and expertise across all areas of global outsourcing strategies ranging from out tasking to strategic supply partnerships.

An extensive networker within the FM, Real Estate and Legal sectors. He is an active member of networking groups such as IWFM International Group; IWFM Business Continuity, CIBSE FM Group: CIBSE Maintenance Task Group and the IET Built Environment Group.
Representatives
Owner/MD