Company Profile
Nucleus
» IP, patent & trademark advisor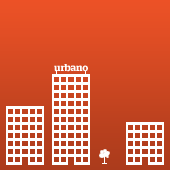 Urbano Create & Tech Members Networking Round Table

Wednesday Jan 27th 2021

Read more

>
A networking community for those in branding, marketing, communications, digital, TV, film, and related media and creative sectors.

For those who work across the tech sectors, from digital and apps to hardware and software solutions
About Nucleus
Nucleus is a brand consultancy with a difference. Not only do we create and capture value for our brand consulting clients, we also practise what we preach: combining our brand, tech and IP know-how to back our own ventures.
Founded in 1979 as a brand consultancy, Nucleus has long been an innovator, continuously at the forefront of brand, digital and intellectual property consulting. We have combined organic growth with strategic acquisitions, such as internet services specialist.
Today, Nucleus is unique in offering a seamlessly integrated Brand + Digital + IP service, which enables our brand consultants to deliver new brand name and brand proposition projects quickly, seamlessly and cost effectively. We also approach digital projects from a brand perspective to ensure that all the brand assets we create combine in a seamless brand experience across all customer touchpoints.
From our perspective, every project we work on is a brand project, proving that your business really is your brand, and your brand is your business' greatest asset.
Representatives