Company Profile
Walcom Integration Limited
» Cabling
» AV /audio-visual specialists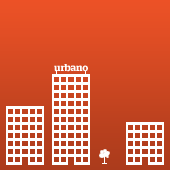 Networking community for those in architecture, construction, design, engineering, property, proptech, etc

For those who work across the tech sectors, from digital and apps to hardware and software solutions
About Walcom Integration Limited
Walcom Integration, an Audio Visual Systems specialist, provide SMART Homes & Workplace Technologies, with a design to installation solution.
OUR SMART WORKPLACE SOLUTIONS
Stay focussed on your business. Not your technology.
Our extensive experience in defining AV strategies and developing solutions roadmaps to help businesses to achieve reliable communications, teams collaboration and engaging workplace technologies. Being a partner with key manufacturers and service providers enable us to design and deliver the most reliable and cost-effective Audio Visual and Video Conferencing solutions.
Our solutions help our clients to improve workforce collaboration, increased employee productivity and greater engagement with their customers. Our standard catalogue systems minimise the costly design and programming phase, allowing us for faster delivery and implementation, increasing the ROI on your workplace technology and reducing capital expenditure.
OUR SMART HOMES SOLUTIONS
Our unrivalled expertise in delivering Home Automation, Audio Visual Solutions and Home Cinemas set us apart from our competition, our team has several years of experience in Corporate, Residential and Marine AV which enable us to deliver some of the most advance, complex and specialist projects.
We work directly with developers, architects, interior designers and end-users so can we can offer design, supply, programming, installation and after-sales services to ensure that their properties are capable of supporting the latest AV Technologies.
Representatives
Manager

Managing Director