Company Profile
Lunar HR Consulting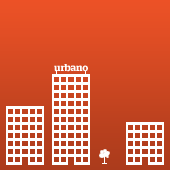 Shaping the future of work & the workplace - from leadership, recruitment and HRTech to employment, diversity and wellbeing
About Lunar HR Consulting
Lunar HR Consulting supplies general and specific Human Resource services for all your company's needs.
Lunar has many years of excellent experience in maintaining a positive workforce to
add real value to your business whether your business is a new venture or an
established organisation. From solving initial queries such as whom, when and how to employ, to finding solutions to problems of temporary or permanent over expenditure, Lunar will work with you and devise suitable innovative solutions and then apply them. The avoidance of Employment Tribunals has always been an objective
We have over 25 years of generalist HR experience with particular expertise in
recruitment, contracts of employment, redundancy, employee relations, dispute
resolution, pay, benefits, policies and many other HR areas. The assistance is
usually on your premises being there with Directors and managers to aid you
through complex processes or give you different angles from where to approach a
problem. The advice is practical and commercial.
We can also assist established HR departments which may have a need for additional help on a short term or project basis and /or individuals who need advice on any employment matter.
So if you have anything from an absence problem to a potential dispute at work,
contact Lunar HR Consulting for personal and practical advice.
Lunar HR Consulting is based in London and will travel throughout the UK depending on the job requirements.
Tel: 0780 9833911 or email enquiries to Susie@lunarhr.com
Representatives