Company Profile
The Hatton etc venues

Urbano Finance February networking event - Jonathan Fisher QC

Thursday Feb 28th 2013

Read more

>

Urbano Build breakfast event

Thursday Jan 12th 2012

Read more

>
Shaping the future of work & the workplace - from leadership, recruitment and HRTech to employment, diversity and wellbeing
About The Hatton etc venues
The Hatton Etc Venues is a dedicated Training, Meeting and Conference venue designed with trainers and event organisers' needs in mind. The result is a distraction free environment operated by a team of event specialists to help make your event a success.

This stunning 8 storey Art Deco venue has natural daylight, high spec AV kit and air conditioning in all rooms and free WiFi Internet throughout. There are 4 self contained suites, 9 main rooms and 6 syndicates providing plenty of flexible room options for 2 to 140 delegates. A full-time Technician is on hand for AV support.
Restaurant options include the stunning top floor with views over the London skyline or the stylish basement with its own terrace – both served by our team of in-house chefs. There are also several breakout areas and coffee lounges.
The Hatton offers excellent value, all-inclusive rates as well as a range of flexible packages to suit all business requirements and budgets.
For details on office space availability or meeting room hire, please send an email to Emma Moore through their Urbano profile.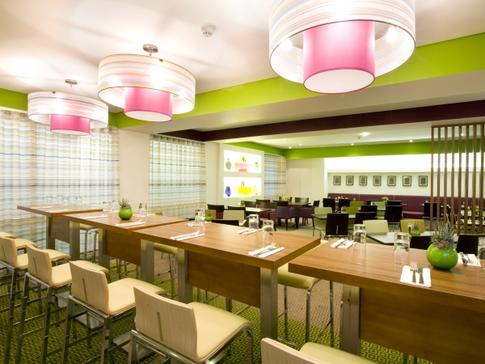 Representatives
Business Developm...