Company Profile
Lee Associates Design Consultants
» Design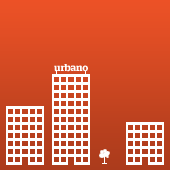 About Lee Associates Design Consultants
As a boutique interior design company with a special talent for transforming the ordinary into the spectacular, Lee Associates has developed its expertise to produce spatially-exciting solutions to planning problems.
Over the last 12 months, we've completed a diverse range of projects:
A recording studio for a band of musicians; the renovation of a Grade 2* Manor House; a new meeting room for a West-End la020w firm and upgrades to several London homes.
Whether clients have a shop, workplace, restaurant or a home, we'll re-engineer the interior into a space that oozes style and elegance, maximising the use of every available spare inch.
We're also involved in the specification of surface finishes, furnishings and furniture.
The approach we take to every project, be it a small mews house or a corporate headquarters, is always the same. That's because the issue is always identical: how to rework the interior space to maximum effect.
Some of our clients:
Atisreal
Barclays Capital
British Telecom
Grey Advertising
Directors' Table
Grosvenor Estates
Institute of Chartered Accountants
Latham & Watkins
Michelin Tyres
Oriental Restaurant Group
Prue Leith
RAC offices
Taylor Walker
Trailfinders
Victory Club
and many other private companies, LLPs and individuals!
Representatives
Design Director