London networking event - Urbano Build & UWACTE networking breakfast with Deborah Pullen BRE
Urbano online networking event
Urbano Network online
London, W1N NER5
Saturday April 23rd

8:30am

Urbano online networking event
Member £28.00 + VAT
Non-Member £36.00 + VAT
Urbano Network is London's leading pan-sector independent business network with over 5,000 Member & Associate Companies, ranging from boutique practices and SMEs, to corporates and PLCs.
Urbano Build is one of our most vibrant business communities with its own programme of regular networking events in London aimed at architects, developers, property investors, designers, interior designers and other professionals associated with the built environment sector to make connections, gather information, create associations and find new business opportunities.
Since Urbano began in 2011, we have had a proud track record of championing opportunities for women, especially in historically male dominated industries and sectors, such as construction and engineering. To develop deeper connections between women in SMEs and larger companies: UWACTE (Urbano Women In Architecture, Construction, Technology & Engineering*) where women in Urbano member firms can develop and enhance their connections across our network.
Around 50% of an Urbano Build event audience are female, many running their own companies or with senior positions at larger companies. 80% of Urbano speakers are also women and as such this event is an Urbano Build/UWACTE event.
ABOUT OUR SPEAKER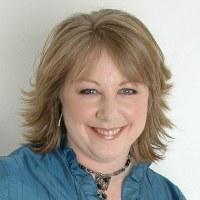 Deborah Pullen is a core member of the BRE Trust Board, one of the UK's largest charities focused on supporting transformational change in the built environment. Deborah has a BSc (Hons) in Materials Science, a PhD in polymer chemistry, is a Chartered Engineer, and a Fellow of the Chartered Institutes of Building and of Materials, Minerals and Mining.

Deborah was awarded an honorary doctorate from the University of Hertfordshire in 2014 for her leadership of the BRE Trust Future Cities Programme.
Deborah will explore the latest focuses for the BRE Trust and its work on maximising the positive societal impact around innovation, sustainability and carbon reduction across the construction and engineering sectors.
Urbano Network & coronavirus
https://www.urbanonetwork.co.uk/urbano-network-events-and-coronavirus
__________________________________________________________________
Urbano is committed to helping facilitate diversity across our network and this is reflected in the calendar of events we organise, but also the range of attendees we attract. For more details about Urbano Build, and UWACTE - our sister community Urbano Women in Architecture, Construction, Technology & Engineering - visit: Urbano Build & UWACTE
As part of our proactive approach to helping members find new business opportunities, we send out a weekly Tenders & Opportunities Notice gathered from over 100 keywords relevant to our pan-sector membership (Media, Build, Finance, Host, People & Tech). For the latest list, please click here: Tenders @ Urbano
Non-member companies are welcome to book (at non-member rates) and send representatives to up to TWO Urbano events before needing to join to continue to develop valuable relationships across London's most dynamic business community.
Membership starts at £25 per month for individuals. For more details on our membership options and benefits, including contact details of everyone you meet, search and free member events, please click here: Urbano Membership