The Mysterious World of Tendering
Ashfords LLP
1 New Fetter Lane
City of London
London, EC4A 1AN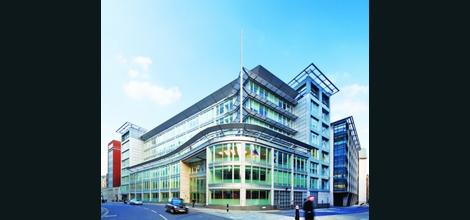 Member £55.00 + VAT
Non-Member £85.00 + VAT
Receiving tender details is a benefit of Urbano company membership, designed to complement our weekly networking events programme, magazine and online notices system. These services are designed to support and assist our growing business community of over 5,000 members and associates along with those who work for them, across many different sectors by informing about new business opportunities.
A collaboration between TalentLab and Cross 2 Consultancy, this workshop aims to help attendees exploit tender opportunities through explaining the key stages of the process and how responses to invitations might be constructed.
The workshop is open to those with limited or no experience in tendering, as well as those wishing to refresh their approach and has already attracted a good cross-section of companies and their bid team members across a range of sectors.
Hosted by Ashfords, attendees will enjoy a light lunch before the main session. After the workshop finishes, attendees are also invited to continue conversations and network over a glass of wine.
** THIS EVENT IS NOW SOLD OUT. If you wish to be notified on future dates, please email caroline@urbanonetwork.co.uk**
************************************************************************************
The story behind why we decided to run this workshop
Most of us in business have looked at an advertised invitation to tender for some interesting work and wondered whether we should submit a bid. Sometimes we are asked by our clients to respond to a verbal or written brief or occasionally receive just an outline of tasks to be completed.
No matter how large or small the potential commission this is a challenging process and many decide that it is a step too far in their quest for profitable work. It need not be this way and we have designed this workshop and subsequent series, to shine some light into the darker corners of the tendering and bidding process.
"33% aspiration for government's level of procurement spending to reach SMEs by 2020." Source NAO
Many corporate businesses are keen to collaborate with small to medium sized companies to secure specialist input and to meet the increasing requirement for balanced teams on the larger projects. Government contracts may stipulate that the tender should include SME's, to capture the range of expertise and stimulate local economies. You may therefore be missing out on this growing trend.
WORKSHOP PROGRAMME
The workshop covers the critical elements of the tender process:
Overview of all the key stages of tendering - demystifying the process
How to interpret a tender, decision-making and planning
Tender writing and reviewing - and the crucial role of CVs
Tender pricing strategy and negotiating the outcome
You will gain insight into the fundamental rules across the key stages listed above. The presenters will guide you through some of the techniques they have used successfully, and you will also have the chance to raise issues you have encountered in your tendering.
Hosted by Ashfords LLP, attendees will also have the chance to gain valuable legal insight and information on the tendering process.
If you want to win work through the tendering process , we will equip you with the tools and knowledge to de-mystify the process giving you the confidence to submit a compelling tender and stand out against the competition.
TIMINGS
13:30 Registration, Light Lunch and informal networking
14:00 Workshop session starts
17:30 Workshop finishes
17:30 - 18:00 Informal Networking

PRESENTERS
Our presenters have many years of experience in leading tender teams and assembling bids for work ranging from those valued at less than £10K to the multi-million pound projects of national significance.
Caroline Brock is a Director of Talent Lab, creators of Urbano Network. She previously led a bidding team at AECOM - a global consultancy - completing and delivering hundreds of pre-qualification questionnaires, tenders and framework submissions. Caroline was part of a central work winning task group who led the roll out of a tender management process and training toolkit. Her strengths lie in tender planning, bid reading and writing, bid management and the review process.
Tony Cross is Managing Director of Cross 2 Consultancy, specialising in providing management support and advice to private and public sector organisations. He has previously held senior leadership positions at several corporate multi-national businesses (AECOM & WSP) with responsibility for business development, work winning and pricing strategies. He has also held public sector and academic roles, leading a number of high-profile tender submissions to secure funding for major projects and consultancy work involving multi-disciplinary teams. This has frequently required negotiation with senior clients across a variety of business sectors.
A Partner within Ashfords' Public Sector Team will provide valuable insight gained from drafting OJEU notices, contractual and procurement documentation - to assisting with responses to clarifications and assessment of tenders. They have also been successfully awarded positions on a number of legal frameworks for local, regional and central government bodies across England and Wales.