London networking event - business networking event
Etc Venues - Dexter House
No.2 Royal Mint Court
Tower Hill
London, EC3N 4QN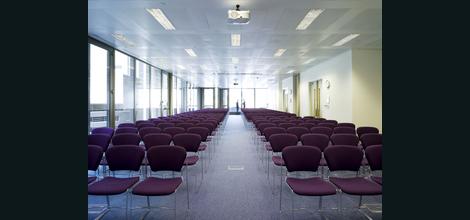 Thursday June 20th

8:00am
Member £20.00 + VAT
Non-Member £25.00 + VAT
Our Urbano Business networking breakfast in London on Thursday June 20th features two of the co-authors of the new book Creating a Lean and Green Business System, Keivan Zokaei (sustainability academic) and Andy Wood (CEO of Adnams PLC).
Urbano Business networking breakfasts give company directors, business owners, entrepreneurs and innovators a chance to make connections, build associations, and learn from osme of the UK's most informed and successful entrepreneurs, business people and cross-sector specialists.
According to Jonathon Porritt, a "governance shift" is occurring in the field of sustainability, with governments stepping back and businesses stepping forward to lead the change.
Unilever plans to double its revenue in 10 years while halving the environmental impact of its products; GE aims to reduce its energy usage by 50 per cent by 2015. Tesco will reduce its emissions by half by 2020 and and will be a zero-carbon business by 2050.
The forthcoming book, "Creating a Lean and Green Business System: Techniques for Increasing Profits and Sustainability", is packed with case studies and examples of leading firms who use lean and green as simultaneous sources of inspiration in various sectors of industry—from automotive and retail to textile and brewing.
All Urbano events are open to any company. They are never dry and never dull! Non-members welcome.
Keivan and Andy will explain the potential for the lean and green process and how examine companies where the practice mis delivering both environmental benefots and increased profits.
Using examples from the book, including British companies such as Tesco and Marks & Spencer, they will look at the elements that deliver success, including strategy, process changes, systems and people engagement.
Format

8:00am – Registration, coffee and pastries

8:25am – Presentation, followed by Q&A

9:00am – Informal and facilitated networking
10.30am
For each Urbano event, Urbano publishes an Event Group. This is an online group containing the profile of the other attendees. The Event Group is permanently accessible after the event so no more lost business cards and missed opportunities to connect in the future. To ensure maximum benefit, therefore please complete all profile information for you and your company including your picture!
* Non-member prices quoted on the Urbano website are the discounted rates for a company's first visit, (the published rate - usually £25 or £28). The quoted price on booking is the relevant price for you. Non-member companies can attend up to three Urbano networking events. To enjoy this this event free, click here Urbano Membership. *