Selling in the 21st Century - Senior Director Sales Seminar
Garden Studios
71-75 Shelton Street Covent Garden London WC2H 9JQ
London, WC2H 9JQ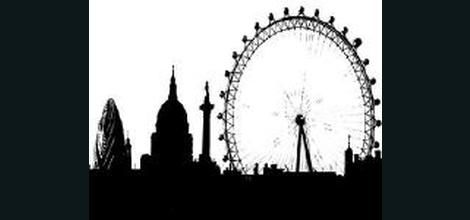 Wednesday December 12th

9:15am

Garden Studios
About Sandler Training
Sandler Training - A world leader in innovative sales and sales management training, designed to create lasting performance improvement.
Do you find buyers behaviour has changed? Would sales consistency help you make important business decisions?
Sales experts Luke Davies and Ben Lange invite no more than 8 senior directors to a seminar that breaks all the rules of traditional selling.
Wednesday 12th December 2018
9.15am-11:30 am
Exclusively for CEO's, MDs, Business Owners, Sales VPs/Directors who are:
Disappointed over promising deals from your sales people that often fail to close
Hiring and firing salespeople that gave 'Oscar Winning Performances' in the interview but deliver little
Developing a company sales culture
Frustrated to find all your solution expertise being used to refine the competition's winning proposal
Paying for lead generation programmes that fail to deliver
Losing confidence in the sales forecast
Can no longer rely on inbound referrals and introductions for new business
'Prospects' that appear interested then inexplicable enter the Witness Protection Programme
This event is not right for everyone. Luke and Ben invite attendees to bring their sales challenges to the table for discussion. On the day we show you how successful companies and their sales people use a systematic system for selling to get consistant results.
Luke, a serial technolgoy entrepreneur, founded the LondonCity office of Sandler Training in 2006 and has helped hundreds of companies and thousands of sales people around the world achieve greater sales and business development success.
Please note: As this is a select small group of ambitious directors. Seating is limited seating and places fill up quickly.
Attendance does not commit anyone to doing any further business.
Luke's passion revolves around helping people who do not necessarily feel comfortable in the selling role become very effective in sales, sales management and client development. Over the years he has helped many leading companies including Experian Hitwise, Travelzoo, Britannica, Cision, Trustpilot, First Capital…..as well as many start-ups and SMEs.
Fee = £50 + Vat. It is first come first served and places are filling up quickly.
For details and booking please contact:

Ben Lange
Senior Associate
ben.lange@sandler.com
07856700092
View event site