Become an Urbano Venue Host Partner

Created in 2010, Urbano Network is an independent networking community, connecting hundreds of companies across our different business communities: Build, Create-Media, Finance, Host, People, Tech & Telecoms, UWACTE (Urbano Women in Architecture, Construction, Technology & Engineering) & Women In Business.
We describe ourselves as catalysts to connections and facilitators of opportunities. Key to this is our calendar of diverse events, from speaker breakfasts, business lunches and social evenings. Each event we host is designed to introduce different companies and their senior representatives to each other, including our venue host team.

For more details on Urbano, our background, experience and approach, please download our Venue Host Partner Document.

Hosting with Urbano
For our host venue partners, we offer not only promotion of your spaces via our event and information mailers, which reach 55,000+ business subscribers - and beyond through online and social channels - but the ability to connect and develop key business connections and relationships throughout the year.
Hosting a showcase event with Urbano offers your venue event and marketing team exclusive opportunities to develop connections and relationships that extend far beyond the event itself. No other network can match the quality of companies or attendees we attract.
JOINING THE URBANO COMMUNITY AS A HOST VENUE PARTNER
In return for hosting ONE URBANO EVENT of a type and date we agree together, we offer our Host Venues and their teams an Annual Urbano Host Venue Partner Membership, to run for 12 months, which includes the following benefits:
Annual Host Membership (Corporate Urbano Membership + Urbano Venue Promotions) for your venue and its marketing/sales/events team - worth £495+VAT
2 Free places at each of our six networking evenings each year
Your event details promoted to our 55,000 business subscribers three times
Your venue promoted on Urbano's Summer Party Mailer to 55,000 subscribers
Facility to promote your own events to Urbano's business database (wedding showcases, gin tastings, cocktail masterclasses etc.)
Invitations to Urbano members' own networking and other events
Receive direct event/venue enquiries through Urbano
Weekly Tender Opportunity List including conferences, events, catering
EVENT HOSTING OPTIONS - ONE EVENT PER VENUE = MEMBERSHIP
Please note. Only our venue host partner venues and their teams can book and attend Urbano events.
Our 2022 Live Events calendar (May - September)
If there is a space next to the date and it is not bolded, the event is available to host.

MAY
Thursday 5th - Breafast: The Londoner Host
Wednesday 18th - Evening: TT Liquor, Shoreditch
Thursday 26th - Speaker breakfast: The Modern Workplace - SAGAL Showroom, Clerkenwell


JUNE
Wednesday June 14th - Lunch: London Bowls Club, City of London
Wednesday 22nd - Women In Business lunch: Italian Greyhound, Marylebone

JULY
Wednesday 13th - Evening: Broadcaster, White City
Wednesday 20th - Lunch: The Lighterman
Wednesday 26th - Breakfast (available)
AUGUST
Thursday 4th - Lunch: Swingers West End
Wednesday August 10th - Lunch: The Arber Garden
Wednesday August 17th - Evening: Home Grown Members Club

SEPTEMBER
Thursday 8th - Speaker breakfast (procurement/supply chain/SMEs/City/law firm)
Wednesday 14th - Women In Business Lunch, Lambeth Palace
Wednesday 21st Evening - Bedford Hotel Garden
Wednesday 28th - Networking breakfast/lunch

OCTOBER
Wednesday 5th - Speaker breakfast (zero carbon/law firm/City)
Wednesday 12th - Lunch
Thursday 20th - Evening: The Italian Greyhound
Wednesday 26th - Breakfast
NOVEMBER
Thursday 3rd - Speaker breakfast
Wednesday 9th - lunch
November 17th - Speaking at London Build Show
November 23rd - Evening

DECEMBER
Thursday 1st - Women's lunch (Christmas)
Wednesday 7th - lunch/breakfast
Wednesday 14th - lunch/breakfast


Event Requirements
Networking Breakfast: 09:30 - 11:30 - Host provides showcase breakfast/brunch menu for 24-38 attendees.

Networking Lunch: 12:30 - 14:30 - Host provides showcase lunch menu for 24-38 attendees plus a drink. (Typical menus can be provided on request)
Networking Evenings: 18:00 - 20:00 - Host provides 2 drinks pp (wine/beer/soft drink) + canapes/nibbles. Space and hospitality for 50-60 people.
Other event hosting options, gallery or museum exhibition visit, can be considered.
SUMMER PARTY MAILER
In May, we will dedicate one of our mailshot/mailers featuring our Host Partner Venues with spaces for summer parties. As our own calendar is already confirmed till June, venues wishing to be included only need to confirm with us the date and type of their event to be included. SPACES ARE STRICTLY LIMITED AND WILL BE OFFERED ON A FIRST TO CONFIRM BASIS.
Email: Caroline Brock
Director - Memberships, Events & Partnerships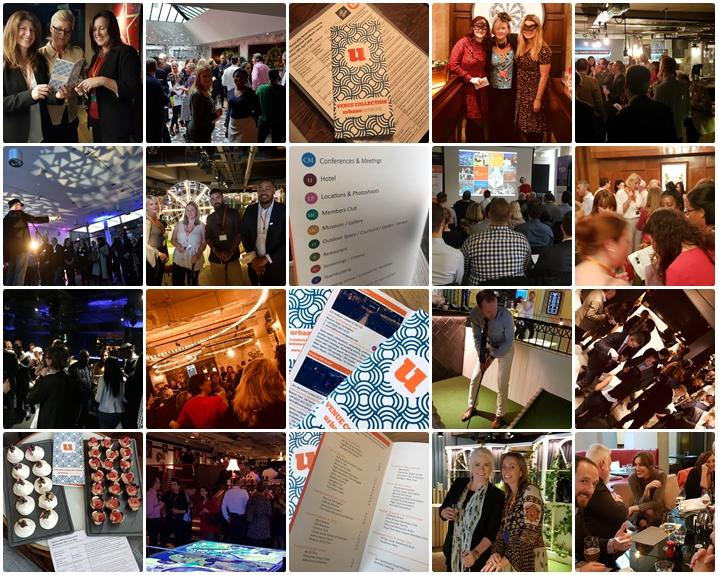 Only Connect Networking Podcast - Roadmap to venue openings

Recorded in 2021, in this episode we looked at the impact of the first lockdown on the hospitality sector with a range of speakers from some of our member venues - Church House Westminster, Dishoom, Lambeth Palace & Rich Mix.

Also on the panel was Katie Avon, Director of Marketing for Grosvenor Britain & Ireland, whose heartland is London's West End where they supported 1,000 businesses including venues in their area of London.

FAQs
Is there a cost for Host Venue Partner Membership?
No. Host Venue Partners receive Annual Corporate Membership as detailed on the membership page for you and your venue events team. This includes access to our networking events (including member-only receptions and hospitality evenings), free venue enquiries passed on directly to you by email, facility to upload and promote your own events.
Urbano Host Membership allows those venues and their teams to engage with businesses on the Urbano system, so we can introduce our venues' event teams to prospects on their doorsteps when they are running promotions, or help when they need legal or HR advice.
Can I take out Urbano Membership and attend networking events without hosting?
No. Urbano is a closed network to venues which means ONLY representatives of Host Venue Partners can book and attend our networking events in their calendar year of membership.
What areas do you cover?
Central London locations only including the City of London, Canary Wharf, Clerkenwell, Farringdon, Covent Garden, Soho, Euston, King's Cross, Fitzrovia, Marylebone, Bloomsbury, Holborn, Hoxton, Shoreditch, Mayfair, St James's, Westminster and Chelsea & Kensington.
My venue is part of a group/chain. Does the membership extend to all venues?
Membership is on a venue-by-venue basis. Only the venue and venue event representatives (two named people) receive membership and access to promotional benefits.
I run a Dry Hire Venue, how would this work for us?
For certain events we can arrange food & drink. We can discuss our calendar requirements and your space to see if this can be accommodated.
Can I pick the Urbano event attendees?
Together with the Urbano team you select the best event type and audience to match your brand and venue (women in business breakfast, for instance) and we agree a date. We focus our mailers and activities on connecting your venue to that database and encourage attendees who match your perfect profile of visitor. But everyone is connected. Urbano just has more connections than most and you can 'target' people long after your event.
FOR HOSTING ENQUIRIES:
Caroline Brock
Director, Urbano Events & Venues
Tel: 020 7205 2215

Email Caroline with your enquiry regarding hosting and bringing your venue into the Urbano business community in 2022

Follow: @urbanonetwork #UrbanoHostVenues #UrbanoVenueCollectionHandbook on Instagram and Twitter