Hosting an Urbano event
Urbano and our host venues
Created in 2010 from our early days running a vibrant business community in Shoreditch from the mid 2000's, Urbano Network is an independent networking community, connecting a ranger of quality companies across our different business communities: Build, Create-Media, Finance, Host, People, Tech & Telecoms, UWACTE (Urbano Women in Architecture, Construction, Technology & Engineering) & Women In Business.
Urbano acts as a pro-active catalysts to connections and facilitators of opportunities for our membership, including our venues, making introductions online and elsewhere where we know one offers a service that the other requires, including venues where clients and teams can be taken for lunches, or hired for Christmas and summer parties.

How does Urbano work with venues?
Urbano's membership consists mainly of companies that have between 8 - 80 employees, though we have smaller companies, such as freelancers and partnerships, and larger ones with hundreds of employees.

The typical Urbano event attendee is a business founder, director or senior professional and we bring our venues to the attention of quality venues through our events and network.

Our primary role is about facilitating, encouraging and creating connections between those that create and run our member companies. These are the decision-makers, the people who decide how and where money their company money and time is spent.

For venues looking to showcase their locations, services and offers, we have two ways of working with Urbano - as hosts or host partners. We also have a hybrid, but first we need to tell you the events we organise each year.

The Urbano calendar
We organise the following types of events (and how many in brackets):
Top Table lunches (10)
Networking evenings (4)
Speaker breakfasts (4)
Panel breakfasts (4)

Our events are one of the ways we connect these companies, with non-member companies invited to book, attend, meet other companies and find out more about Urbano. All attendees get to sample the hospitality, including food, drink and experience offer of our host venue.
Becoming a Host Partner of Urbano allows a venue and its sales/marketing/BD teams to join an exclusive, active, but friendly community of businesses, looking to find ways to engage and work together.

And every Urbano event is promoted to a database of around 55,000 business representatives, with details on the venue at least two times.

OPTION ONE: BECOME AN URBANO HOST PARTNER
In return for sponsoring ONE URBANO EVENT - which includes all space, food and drink costs of an event type and date we agree together (see list below), we offer these venues in return a Host Partner Urbano Membership to run for 12 months from date of hosting agreement, and which includes the following benefits:
Annual Host Membership (Corporate Urbano Membership + Urbano Venue Promotions) for your venue and its marketing/sales/events team


Your venue details promoted THREE TIMES on Urbano Event Mailers sent to our regularly updated database of 55,000+ business subscribers


Full access to network with your Urbano event attendees and exclusive use of their data for follow-up purposes including permission to add to your marketing database


Facility to promote your own events via links on Urbano's events mailers and notices, such as wedding showcases, gin tastings, cocktail masterclasses etc.


Receive direct event/venue enquiries through Urbano or prompted by the team's own networking with Urbano


Weekly Tender List including conferences, events, catering

HOST ONE URBANO EVENT = MEMBERSHIP FOR THAT VENUE
Networking Breakfast: 09:30 - 11:30 - Host provides showcase breakfast/brunch menu, including juice and coffee for 18-24 attendees.
Networking Lunch: 12:30 - 14:30 - Host provides showcase lunch menu for 18 - 28 attendees plus a glass of wine, beer or soft drink. (Typical menus can be provided on request)
Networking Evenings: 18:00 - 20:00 - Host provides 2 drinks pp (wine/beer/soft drink) + canapes/nibbles. Space and hospitality for 30-45 people.

* We always update host venues on likely final numbers as we try to keep any food waste to a minimum.

OPTION TWO: HOST AN URBANO TOP TABLE
Urbano Top Tables are networking lunches for the leaders of our member companies, from architects to web designers, marketing agencies to software designers, corporate financiers, advisers and sustainability experts.

Urbano will host 10 Top Tables in 2024, where these senior figures come together to forge new business alliances in relaxed surroundings, usually a private or semi private room, and enjoy a three course lunch and drinks.

The average spend is in excess of £2,000, including the additional bottles of wine which the participants purchase for their tables.

We look for the best restaurants that can host around 20 people and previous Top Table hosts include Innholders hall, Hide Piccadilly, 110 Taillevent and Cafe Murano.

Urbano books and pays for these events. We do not share the data of attendees with the venue and we do not promote these events on our mailers.

OPTION THREE: PARTNER WITH URBANO ON A TOP TABLE EVENT
For Top Table event hosts, we offer the chance to promote their space by being featured on our mailers (see terms and reach above) and membership (including the ability to promote their own events and engage with Urbano's members and associates) by part sponsoring their Top Table.

In effect, we ask for a reduction of £20 per head (inclusive of VAT) off Urbano's Top Table event bill. This works out to be usually £400 (inclusive of VAT) off a total average bill of £2,000 (inc VAT).

FOR ALL HOSTING ENQUIRIES
If you think Urbano is a community where you would meet serious businesses with budget for their own events and like to showcase to them what you offer, please email Mark Herring, Connector-In-Chief at Urbano, in the first instance to discuss hosting an event in 2024.
You can follow @urbanonetwork on Instagram, Twitter and Linkedin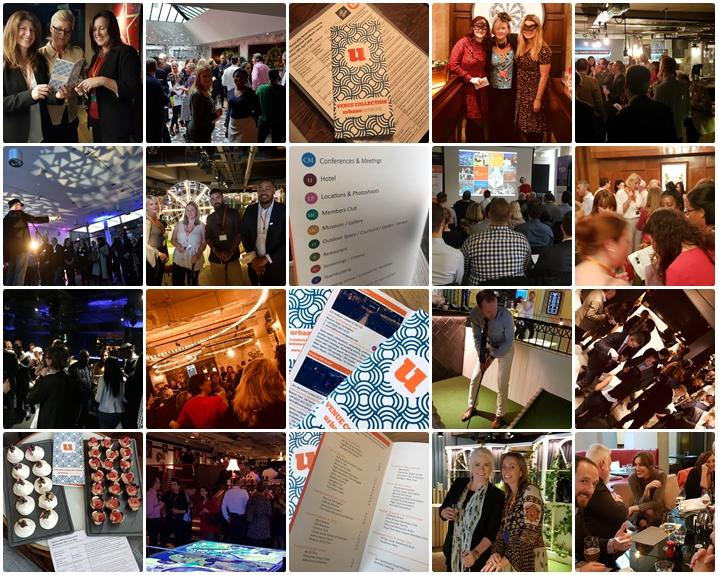 FOR HOSTING ENQUIRIES:
If you think Urbano is a community where you would meet serious businesses with budget for their own events and like to showcase to them what you offer, please email Mark Herring, Connector-In-Chief at Urbano, to discuss hosting.
Follow: @urbanonetwork on Instagram, Twitter and Linkedin