Urbano Build Speaker & Networking Event in Clerkenwell
The Crypt on the Green
St James Clerkenwell
Clerkenwell Close
London, EC1R 0EA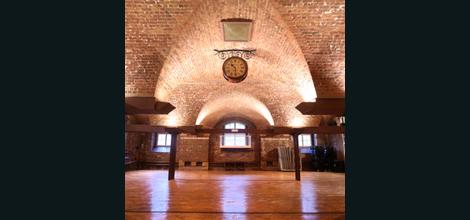 Member £25.00 + VAT
Non-Member £35.00 + VAT
Urbano Build is a programme of regular networking events in London aimed at architects, developers, property investors, designers, interior designers and other professionals associated with the built environment sector to make connections, gather information, create associations and find new business opportunities.
Urbano Build breakfast events are stripped down conferences, exploring interesting themes and built around great speakers, where the the focus is on networking and creating connections and opportunities. You always meet a diverse range of businesses and their representatives in a lively session of informal but facilitated networking.
Urbano loves to showcase leading British talent and innovators, alongside those shaping the future of the Built Environment sector. Previous Build speakers have included George Clarke, Kevin McCloud, Wayne Hemingway, Loyd Grossman (Heritage Alliance), Jane Duncan (new RIBA President), Casey Rutland (ARUP BIM Lead), Ed Green (Cabinet Office Procurement), Stephen Hodder (Ex RIBA President), Mark Bew and David Philp (Govt BIM Team), David Hancock (Cabinet Office), Andrew Pryke (BAM), Sadie Morgan (Chair of HS2 Design Panel/dRMM), lead representatives of ARUP, CCS, CITB, and Jackie Sadek, CEO of UK Regeneration, amongst others.
EVENT TOPIC
BREEAM is the world's foremost environmental assessment method and rating system for buildings. It was created as a cost-effective means of bringing sustainable value to development helping investors, developers, design and construction teams, and occupiers, to use natural resources more efficiently. BREEAM has also promoted the health and wellbeing of those that use buildings since its launch in 1990 and will continue to be at the leading edge in promoting healthier solutions.

This event is relevant across the built environment, particularly those providing architectural, construction, BIM, sustainability, environmental, refurbishment, waste management and workplace wellbeing services.
ABOUT OUR SPEAKERS


David Leonard is the UK & International BREEAM New Construction Manager at BRE. David manages a team of 17 and is involved in developing bespoke sustainability criteria for BREEAM assessments across numerous major projects, including Heathrow Terminal 2, the Franshion Green Building Exhibition Centre in China and the Roland Garros Stadium Modernisation in Paris.
Dr Chris Ward (BREEAM Principal Consultant) is responsible for managing BREEAM's research programme including maintaining the BREEAM research strategy, identification of research needs and potential funding mechanisms. He has worked on a range of projects including savings and payback of sustainable buildings, environmental weightings, the gap between actual and predicted performance of buildings, emissions from building products, and sustainable remediation of contaminated land.
David will update our audience on BREEAM standards currently in consultation phase and which our audience will be given the chance to input before the new standards are adopted in Spring 2018. He will also look at BREEAM compatibility with BIM and mapping to the new WELL Building Standards.
Chris will look at recent work on wellbeing and the report launched at MIPIM on Value to Retail.
EVENT FORMAT
8:00am – Registration, coffee/tea/pastries, and networking
8:30am – Presentation by David & Chris, followed by Q&A
9:20am – Networking and more coffee
- 10.30am
** PHOTOS FROM OUR NETWORKING EVENING **
A big thank you to the Crypt on the Green for their hospitality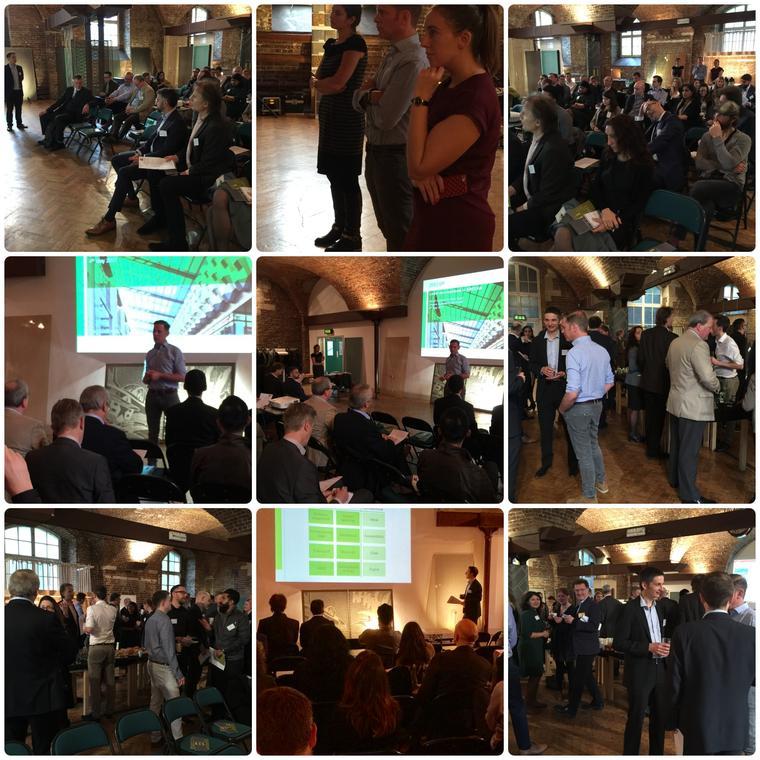 Hosted and Supported by:
Cadisch MDA - one of the UK's most respected and well known suppliers of architectural metals and meshes, supplying materials worldwide.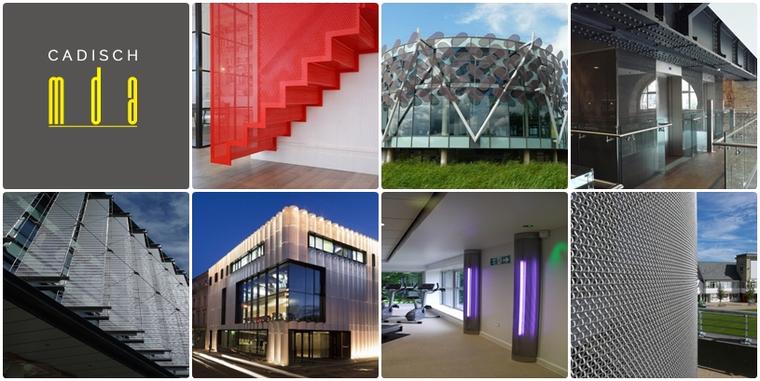 About BRE
BRE is a world leading multi-disciplinary building science centre with a mission to improve the built environment through research and knowledge generation.
We generate new knowledge through independent research. This is used to create the products, standards and qualifications that help to ensure buildings, homes and communities are safe, efficient, productive, sustainable and enjoyable places to be. Our customers use our expertise and services to deliver their social, environmental and economic goals.
BRE and the International WELL Building Institute (IWBI) are collaborating to promote health and wellbeing in the design, construction and operation of buildings and fit-outs, internationally. The two organisations announced their collaboration in November 2016 with the aim to make it more efficient for clients and project teams to pursue both of their respective standards: BREEAM and the WELL Building StandardTM (WELL).
___________________________________________________________________________________
Each Urbano event has a unique online Event Group where every attendee and their company is profiled, accessed through your own Urbano Dashboard. Members get access to full contact details of every attendee. All attendees can access the profiles of people you meet at this event through the Event Group for this event.
Non-member companies are welcome to book and send representatives to up to TWO Urbano events AT APPROPRIATE NON-MEMBER RATES AS LISTED ON EACH EVENT PAGE before needing to join to continue to develop valuable relationships across London's most dynamic business community
For details on applying to join Urbano, including summary of benefits and options for Companies and Individuals, please click here.www.urbanonetwork.co.uk/membership