London Networking Event on Virtual & Augmented Reality
Inition Demo Studio
23 Curtain Road
Shoreditch
London, EC2A 3LT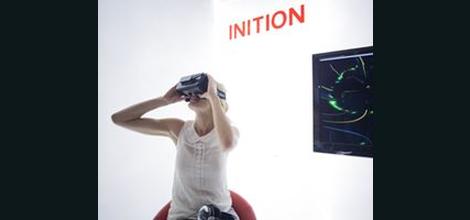 Member £25.00 + VAT
Non-Member £30.00 + VAT
Urbano networking breakfasts give company directors, business owners, entrepreneurs, corporates, professionals and creatives across a range of sectors a chance to make connections, build associations, and learn from some of the UK's most informed and successful entrepreneurs, business people and cross-sector specialists.
This special Urbano networking breakfast will be an immersive look at the world of virtual and augmented reality, and its potential uses across a range of business sectors, including those from Build (architects, designers, construction), Banking, Media (TV, film, production), Automotive, Hospitality (event management, venues, exhibitions), Retail and of course Tech.
We will be hosted in the Demo Studio of Inition in Shoreditch - Inition Profile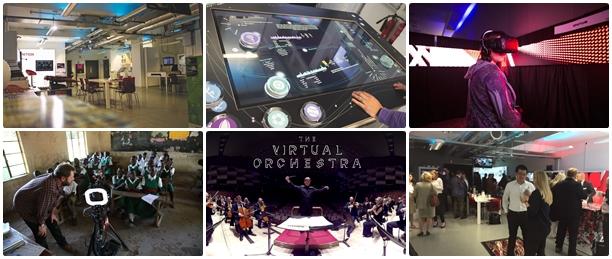 Inition - voted London's most cutting-edge company by BBC Focus Magazine - is a multidisciplinary production agency that specialises in installation-based experiences that harness emerging technologies.
The demo studio serves as a live test bed to perfect projects; everything on show has either been used for a previous client project, is due to be used or is currently in use mid project.
What's new for 2017?
Since the last Urbano event recent developments include robotics and AI, use of ambisonic sound for retail deployments, immersive technologies and biometrics for integration within payments systems, and Hololens projects for clients visualising oil fields and showcasing a new car design.
New studio technologies include the addition of a robot and new motion platforms, PSVR, a new multi-touch table project for cybersecurity and live native green screen VR filming.
During the event, you will get the chance to hear about their new industry projects and installations such as:
Their work with WorldPay to handle debit and credit card transactions in virtual reality
Third Sector involvement with immersive technologies for fundraising and awareness raising
Partnership with Sony, the Southbank Centre and the Philharmonia to bring their 360/3D VR project 'The Virtual Orchestra' to a wider audience on Sony Playstation VR (PSVR)
And their Philip Treacy inspired roomscale VR exhibit 'Spatium' back from its premiere at South by Southwest
Attendees will enjoy a hands-on demonstration of these installations and a range of VR, AR, gestural interfaces, 3D and holographic displays, haptics, 3D printing and scanning tools.
Event Format
8:00am – Registration, coffee and pastries
8:30am – Inition demonstration, hands-on demonstrations and Q&A
9:30am – Informal and facilitated networking and hands-on experience continues
10.30am

After each event, we publish a unique online Urbano Event Group where every attendee - including non-members - is profiled, allowing you to stay connected long after the event has finished. Login via the Urbano website and view vai your Dashboard created upon your first booking.
Non-member companies are welcome to book and send representatives to up to TWO Urbano events before needing to join to continue to develop valuable relationships across London's most dynamic business community.
To join Urbano in time to attend this event at appropriate member rates, please view benefits and options for Companies and Individuals. To view more details on Urbano membership benefits, visit: www.urbanonetwork.co.uk/membership