Urbano Finance networking breakfast
MWB Houndsditch
133 Houndsditch
City of London
London, EC3A 7BX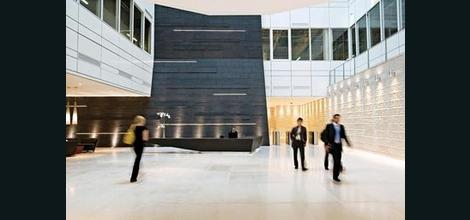 Thursday June 21st

8:00am
Member £20.00 + VAT
Non-Member £30.00 + VAT
Urbano Business networking breakfasts bring together directors, business owners, entrepreneurs and management of companies from across London's corporate and commercial spectrum to share experiences, explore new opportunities and learn lessons to help them drive their businesses forward.
Previous Urbano business breakfast speakers have included Peter Barron - Google's Director of External Affairs, Jackie Sadek - CEO of UK Regeneration, Modwenna Rees-Mogg - CEO of Angel News, Jo Haigh (VC deal-maker), John Roberts - Director of HR at Ford, Craig McCoy, HR Director of Bupa, Lara Morgan and other entrepreneurs, industry experts such as John Whiting - the Government's tax advisor, and other experienced business people.
Urbano events are always very informal and relaxed, with plenty of time to network with the other attendees who either own, run or hold senior positions in their companies. The range of businesses represented is a cross-section of London's creative and professional sectors, all happy to share their experiences and connections.
Urbano Finance events explore the issues around business finance, investment, funding: how to find it, make it and keep it!
About our speaker
Darren Westlake, the founder and CEO of Crowdcube.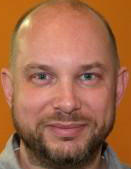 Crowdcube is the world's first equity based web service that uses Crowdfunding to empower entrepreneurs to raise finance from ordinary people in return for equity. Darren has spent the last 20 years working in the internet and telecoms industry and has founded 2 successful internet startups.
Darren will look at the growing world of peer-to-peer financing, how it works for investors and entrepreneurs.

This event will also look at The Enterprise Investment Scheme and the year of special tax breaks that the Government launched in April for business investors in small companies.

Format
8:00am – Registration, coffee and pastries
8:20am – Presentation by Darren
8:50am – Q&A

9:00am – 10.30am Informal and facilitated networking


PLEASE NOTE: NON-MEMBER PRICES QUOTED ARE FOR A COMPANY'S FIRST TWO VISITS TO URBANO EVENTS. YOU CAN CHOOSE TO CONTINUE TO ATTEND EVENTS AS A NON-MEMBER BUT THESE PRICES ARE NOT DISCOUNTED (USUALLY £28-45). COMPANY MEMBERSHIP OF URBANO GUARANTEES YOU THE BEST PRICES, FULL ONLINE CONTACT DETAILS AND OTHER BENEFITS. CLICK HERE FOR DETAILS: MEMBERSHIP
Each Urbano event has a unique online Event Group where every attendee and their company is profiled, accessed through your own Urbano Dashboard. Members get access to full contact details of every attendee. All attendees can access the profiles of people you meet at this event through the Event Group published after the event.