Urbano evening networking event
Hallam Conference Centre
44 Hallam Street
London Road
London, W1W 6JJ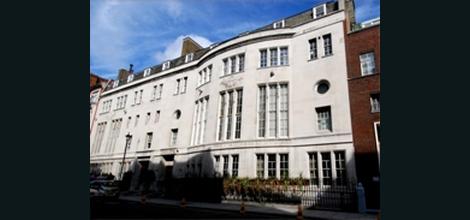 Wednesday June 27th

6:00pm
Member £0.00 + VAT
Non-Member £25.00 + VAT
Join around 60 businesses from across all sectors of London business for Urbano's June networking evening at the Hallam Conference Centre in Marylebone, where around 80 business people from across all sectors will enjoy drinks and relaxed networking in the Oxford Suite.
Urbano holds a monthly evening networking event which are famously relaxed and informal events, with facilitated networking and a unique online Event Group for post-event networking. Everyone is also given an attendee sheet with the details of every company and their representatives.
This event is free for members and only £25 for non-members taking advantage of the early-bird price! See below for details on how to attend this and all Urbano evening events free!
All attendees enjoy a couple of glasses of complimentary wine and nibbles, the best networking in London where everyone gets to meet each other in a friendly, unhurried and informal way. Urbano's Chief Networking Officer, Mark Herring helps you find interesting contacts within the roomful of business owners, directors, partners, senior managers and entrepreneurs.
The conversations are always unpushy and the emphasis is on making connections with everyone, and like all Urbano events the evening is seen as a catalyst to future business opportunities, collaborations, associations and potential new contracts! For photos of previous events, click here: Urbano Network photos.
Urbano's evening networking events are free for members. Or you can book and pay as a non-member. Non-member companies are always welcome and are allowed to attend up to three Urbano events.
See the link below for membership terms and details on how to join Urbano in time to attend this event free.
Testimonial
"Urbano evening events are the best nights of networking I have ever had. I have been to hundreds of events but the mix of people and connections I make are always brilliant for me and my business. Truly the most fun and productive nights EVER. And you can quote me on that."
Maverick Litchfield Kelly, Neath Films (www.neathfilms.com)
JOIN URBANO NOW AND ATTEND THIS EVENT FREE! Your company can enjoy 13 months for the price of 12 (£295). A monthly payment option is also available.
More details on joining here: https://www.urbanonetwork.co.uk/membership
PLEASE NOTE: NON-MEMBER PRICES QUOTED ARE FOR A COMPANY'S FIRST TWO VISITS TO URBANO EVENTS. YOU CAN CHOOSE TO CONTINUE TO ATTEND EVENTS AS A NON-MEMBER BUT THESE PRICES ARE NOT DISCOUNTED (USUALLY £28-35). COMPANY MEMBERSHIP OF URBANO GUARANTEES YOU THE BEST PRICES, FULL ONLINE CONTACT DETAILS AND OTHER BENEFITS.
Each Urbano event has a unique online Event Group where every attendee and their company is profiled, accessed through your own Urbano Dashboard. Members get access to full contact details of every attendee. All attendees can access the profiles of people you meet at this event through the Event Group published after the event.