Urbano People networking event
MWB Business Exchange Victoria
10 Greycoat Place
London, SW1P 1SB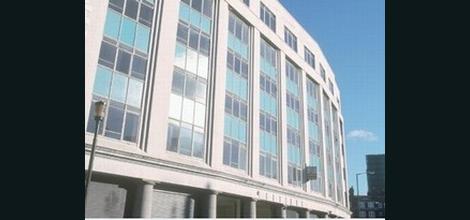 Member £20.00 + VAT
Non-Member £25.00 + VAT
Urbano People's next business networking breakfast takes place in London on Thursday July 5th.
Urbano People networking events are aimed at companies and individuals who work in or offer supplies to the HR, recruitment, employment and people management, talent and skills, training and development sectors. But like all Urbano events, our events are not exclusive so attract businesses and individuals looking for opportunities within these sectors. Non-members are welcome at any Urbano event.
Urbano People events feature great speakers and at this event we welcome Ben Wilmott, Senior Public Policy Adviser, Chartered Institute of Personnel and Development (CIPD).
Previous speakers have included John Roberts, HR Director of Ford UK, Charlie Duff, Social Media Recruitment Expert, Graham Snowdon, Editor of The Guardian's Work Supplement and Craig McCoy, HR DIrector at Bupa.
Urbano events are proven catalysts for the development of connections, the facilitation of introductions between companies and individuals, the sharing of best practice and a gateway to new business opportunities.
About our speaker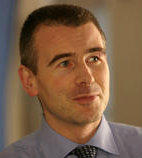 Ben Willmott joined the CIPD in October 2003. He is responsible for ensuring the CIPD's interests are represented across a wide range of public policy areas, including stress, data protection, health and safety and statutory dispute resolution.
Prior to joining the CIPD, he was News Editor and Employment Law Editor at Personnel Today magazine.
Ben will be looking at the issues raiased by the recent CIPD Report on the lack of leadership and management skills in UK managers and employers and the detrimental effect it is having on Britain's economic growth.
Format
8:00am – Registration, coffee and pastries, networking
8:20am – Presentation by Ben
8:45am – Q&A
9:00am – Informal and facilitated networking
10.30am
All Urbano events are lively, where friendly and facilitated networking with a diverse group of directors and senior managers ensures the event will be stimulating, enjoyable, valuable and a great start to your business day!
Testimonial
"Urbano People events are focused on my industry, meaning they attract my peers and potential clients. Participants are there to really network and learn - not just to sell. With presentations on genuinely relevant content, I recommend these events to every professional in the sector."
Hannah Breen, Your Potential HR Consultancy (Profile)
PLEASE NOTE: NON-MEMBER PRICES QUOTED ARE FOR A COMPANY'S FIRST TWO VISITS TO URBANO EVENTS. YOU CAN CHOOSE TO CONTINUE TO ATTEND EVENTS AS A NON-MEMBER BUT THESE PRICES ARE NOT DISCOUNTED (USUALLY £28-35).
COMPANY MEMBERSHIP OF URBANO GUARANTEES YOU THE BEST PRICES, FULL ONLINE CONTACT DETAILS AND OTHER BENEFITS.CLICK HERE FOR DETAILS: MEMBERSHIP
Each Urbano event has a unique online Event Group where every attendee and their company is profiled, accessed through your own Urbano Dashboard. Members get access to full contact details of every attendee. All attendees can access the profiles of people you meet at this event through the Event Group published after the event.