Urbano Build networking breakfast
Member £20.00 + VAT
Non-Member £28.00 + VAT
Urbano Build is a programme of regular networking events aimed particularly at architects, developers, property investors, designers, interior designers and other professionals associated with the built environment sector to make connections, gather information, create associations and find new businessopportunities.
Urbano Build events take the best bits of conferences - interesting themes, great speakers - and strip them back to an event that is affordable, lively and accessible.
You always meet a diverse range of businesses and their representatives in a lively session of informal but facilitated networking where you can easily find and speak to every other company there. You also have full access to the speaker and only sit down for the presentation!
For the past three years, Mark Herring, Urbano's CNO, has been bringing together audiences to hear high-profile sector speakers, such as the The Minister for Architecture, the Chairs of CABE and BURA, Martha Schwartz (landscape architect), Theis + Khan, Jackie Sadek, CEO of UKRegeneration and Mark Bew, the Government's BIM Champion, amongst others.
Testimonial
"I have a lot of time for Urbano Build network. They have a philosophy of "exchanging value" that I find rather empowering. Urbano is a facilitating vehicle, brokering opportunities for smaller companies to get involved, both with each other, and with larger partners. They champion quality suppliers, especially in areas such as BIM, design and new technologies." Jackie Sadek, CEO - UK Regeneration
About our July speaker
Marc Vlessing is Co-Founder and Director of Pocket, which uses new models of private finance and design to deliver affordable housing solutions in London.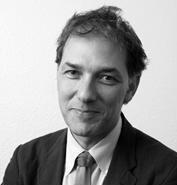 Pocket's flagship building in Westminster, which comprises 32 homes, has been nominated for and won most of the UK's top housing design awards this year.
Marc will look at the growing demand for affordable and practical housing solutions, which lie between traditional social housing and open-market residential property.
He will discuss the issues which face such developments, including planning and regulations, alongside Pocket's approach to designing compact living schemes.
Format
8:00am – Registration, coffee and pastries
8:20am – Presentation by Marc
8:45am – Q&A

9:00am – Informal and facilitated networking
PLEASE NOTE: NON-MEMBER PRICES QUOTED ARE FOR A COMPANY'S FIRST TWO VISITS TO URBANO EVENTS. YOU CAN CHOOSE TO CONTINUE TO ATTEND EVENTS AS A NON-MEMBER BUT THESE PRICES ARE NOT DISCOUNTED (USUALLY £28-35).
COMPANY MEMBERSHIP OF URBANO GUARANTEES YOU THE BEST PRICES, FULL ONLINE CONNECTIVITY AND OTHER BENEFITS. CLICK HERE FOR DETAILS: MEMBERSHIP
Each Urbano event has a unique online Event Group where every attendee and their company is profiled, accessed through your own Urbano Dashboard. Members get access to full contact details of every attendee. All attendees can access the profiles of people you meet at this event through the Event Group for this event.