Urbano Business networking breakfast event
MWB Cannon Street
60 Cannon Street
City of London
London, EC4N 6NP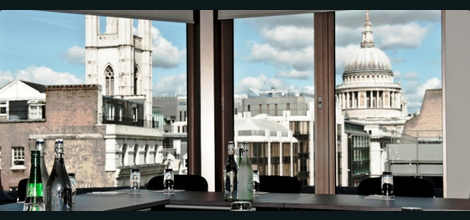 Thursday July 19th

8:00am
Member £20.00 + VAT
Non-Member £25.00 + VAT
Urbano Business networking breakfasts bring together directors, business owners, entrepreneurs and corporate representatives from across London's commercial spectrum to share experiences, explore new opportunities and hear information that help them drive their businesses forward.
Previous Urbano business breakfast speakers have included Peter Barron - Google's Director of External Affairs, Jackie Sadek - CEO of UK Regeneration, Modwenna Rees-Mogg - CEO of Angel News, Jo Haigh (deal-maker extraordinaire), John Roberts - Director of HR at Ford's, Anne Marie Morris, MP, and succesful entrepreneurs such as Lara Morgan and Pauline Bickerton alongside other innovative and experienced business people.
• Company A • Company A • Company A • Company A
• Company A • Company A • Company A • Company A
• Company A • Company A • Company A • Company A
• Company A • Company A • Company A • Company A
Urbano events are always informal and relaxed, with plenty of time to network with the other attendees who either own, run or hold senior positions in their companies. The range of businesses represented is a cross-section of London's creative and professional sectors, all happy to share their experiences and connections.
Urbano events, supported by Urbano's unique online Event Groups, ensure each encounter is longer and more valuable than just a room full of people trying to sell to one another. The Urbano website also supports these exchanges so the event is a catalyst to real and lasting business relationships.
Our guest speaker Neil Blake, Director of Economic Analysis at Oxford Economics and Senior Economic Advisor to the Ernst & Young ITEM Club.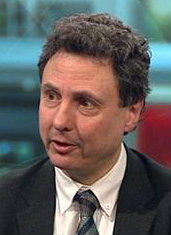 Neil will be reporting on the key finding in the latest ITEM Club Outlook Report, mining the data to give an accurate picture of the UK economy and paint a picture of theforthcoming 12 months.
Continuing Urbano's commitment to bring key information into the heart of all businesses to inform business decisions such as investment and recruitment, this will be a unique chance to speak directly to Neil and take away both valuable information and useful connections.
This event is designed for all companies regardless of sector or development stage, whether service sector or restaurant owner, digital media start-up or director of an established limited company.
PLEASE NOTE: NON-MEMBER PRICES QUOTED ARE FOR A COMPANY'S FIRST TWO VISITS TO URBANO EVENTS. YOU CAN CHOOSE TO CONTINUE TO ATTEND EVENTS AS A NON-MEMBER BUT THESE PRICES ARE NOT DISCOUNTED (USUALLY £28-35).
COMPANY MEMBERSHIP OF URBANO GUARANTEES YOU THE BEST PRICES, FULL ONLINE CONTACT DETAILS AND OTHER BENEFITS.CLICK HERE FOR DETAILS: MEMBERSHIP
Each Urbano event has a unique online Event Group where every attendee and their company is profiled, accessed through your own Urbano Dashboard. Members get access to full contact details of every attendee. All attendees can access the profiles of people you meet at this event through the Event Group published after the event.