Urbano networking lunch
Grace Bar. Restaurant. Lounge. Club.
42-44 Great Windmill Street
London, W1D 7NB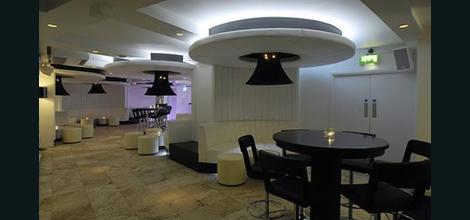 Wednesday July 11th

12:30pm
Member £20.00 + VAT
Non-Member £28.00 + VAT
Urbano Network holds two networking lunches per month where the emphasis is on providing brilliant networking with our roster of Partner Host venues ensuring everyone also enjoys a quality lunch.
Urbano events are open to all companies regardless of size, sector or area. Non-members are more than welcome and the mix of between 24-36 business owners, company directors, senior managers and corporate representatives from across all sectors ensures a lively, relaxed and effective quality networking.
The emphasis is on relaxed and friendly and facilitated networking and plenty of chance to talk, share information, build associations and develop new business. Urbano's events attract senior people from larger companies and the events are definitely seen as catalysts to business opportunities, with Urbano's unique online Event Groups keeping contacts connected long after the event has finished.
Our host for this event is the marvellous Grace Restaurant off Piccadilly. It is really many places in one. Bar, restaurant and then downstaits the club is like The Milk Bar in A Clockwork Orange.
Menu (One from - please indicate choice in Notes when booking!)
Fish and chips
Sausages and Mash
Tagliatelle pasta with pesto, sundried tomatoes and mozzarella
Gluten free/vegan: Vegetable fajitas without the wraps and with gluten free chips
PLEASE NOTE: NON-MEMBER PRICES QUOTED ARE FOR A COMPANY'S FIRST TWO VISITS TO URBANO EVENTS. YOU CAN CHOOSE TO CONTINUE TO ATTEND EVENTS AS A NON-MEMBER BUT THESE PRICES ARE NOT DISCOUNTED (USUALLY £28-35).
COMPANY MEMBERSHIP OF URBANO GUARANTEES YOU THE BEST PRICES, FULL ONLINE CONTACT DETAILS AND OTHER BENEFITS.CLICK HERE FOR DETAILS: MEMBERSHIP
Each Urbano event has a unique online Event Group where every attendee and their company is profiled, accessed through your own Urbano Dashboard. Members get access to full contact details of every attendee. All attendees can access the profiles of people you meet at this event through the Event Group published after the event.