Digital Construction Week - FREE ONLINE NETWORKING GROUP
ExCeL London
One Western Gateway
Royal Victoria Dock
London, E16 1XL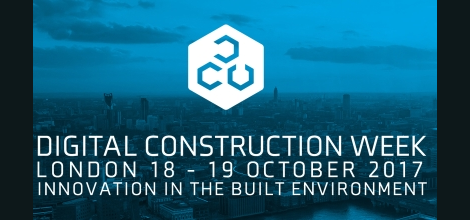 Wednesday October 18th

9:00am
Member £0.00 + VAT
Non-Member £0.00 + VAT
This is a FREE Online Networking Group for Urbano members, associates and others attending attending Digital Construction Week at Excel, providing opportunities to make introductions, arrange meet-ups and create connections prior and at the event.
Click on BOOK NOW below and register you and your company's details to open up more connections and opportunities during your attendance. Then look for the Event Group tab on the left-hand side of your private Urbano Dashboard.
** PLEASE NOTE: ALL PROFILES ARE VISIBLE TO EVERYONE INSIDE THE EVENT GROUP BUT ONLY URBANO MEMBERS CAN VIEW FULL PROFILES INCLUDING CONTACT DETAILS. **
URBANO MEMBERS SPEAKING & EXHIBITING

Urbano Network will be exhibiting on Stand B79.
Speakers:
Plowman Craven - Peter Folwell - Speaker GEOSPATIAL Seminar Stream (Day 1: 10:45)
Plowman Craven - David Norris - Speaker TECH STAGE (Day 2: 10:30)
Arup - Giulio Antonutto - Main Conference/AI (Day 1: 11:35)
Arup - Volker Buscher - Main Conference/Innovation & R&D (Day 1: 12:10)
Arup - Michael Trousdell - Speaker INDUSTRY THEATRE (Day 2: 11:15)
Newforma - Paul Daynes - Speaker TECHSTAGE (Day 1: 10:15)
Exhibitors:
Newforma (C48)
Arup (C55)
Plowman Craven (Stand B18)
Urbano Network (B79)
REGISTER FOR DIGITAL CONSTRUCTION WEEK - FREE TO ATTEND SEMINARS, WORKSHOPS AND CLASSES
_____________________________________________________________________________________
All members have to abide by Urbano's philosophy of Value Exchange. All communication sent to to others have to be CRAPP: Concise, Relevant, Appropriate, Personal and Polite.
To join Urbano and make full use of this group, please click here: Urbano Membership or email caroline@urbanonetwork.co.uk