London networking event - Networking lunch St James Westminster London
Royal Over-Seas League
Over-Seas House
Park Place, St James's Street
London, SW1A 1LR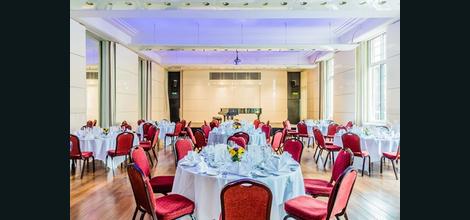 Wednesday January 31st

12:30pm
Member £25.00 + VAT
Non-Member £30.00 + VAT
Urbano Network hosts a varied calendar of weekly London networking events, including at least one networking lunch each month. Urbano Network's London networking lunches are held in restaurants and hotels in central London, where our hosts provide a delicious lunch and Urbano serves up the most diverse and effective networking in London.
Urbano's networking events are open to all companies regardless of size, sector or area. Non-members are always welcome and our networking lunches attract a lively mix of business owners, company directors, senior managers and corporate representatives from across all sectors, ensuring effective and valuable networking opportunities for all attendees.

This networking lunch is hosted by The Royal Over-Seas League a centrally-located, private clubhouse, tucked discreetly behind the Ritz and overlooking Green Park.
Our networking lunch will take place in the Princess Alexandra Hall. Our hosts will provide a specially selected buffet lunch along with a complimentary glass of wine or soft drink.
~ Networking Lunch Menu ~
Mains:
Cornish fish pie, Montgomery cheddar mash, vermouth scotch
Moroccan spiced chicken, chickpea, plum tomato and toasted almonds
Roast pumpkin and cumin, truffle ricotta, sage butter (v)
Sides:
Salt baked baby pots, salsa verde (v)
Baby gem and watercress salad, arran mustard dressing (v)
Dessert:
Chocolate delice, honeycomb and orange
Please note ROSL has a dress code. Attendees need to wear smart casual clothing (a shirt with a collar (polo shirts are acceptable); chinos or smart, presentable jeans; ladies smart jeans or tailored shorts. The following are NOT allowed: torn, dirty, bleached or distressed jeans; vests, T-Shirts or any collarless shirt unless covered by a suit.
___________________________________________________________________________________
All Urbano events are informal and very relaxed. There are always plenty of chances to talk, share information, build associations and develop new business. We limit attendees to two per company to maximise the opportunities each event creates for cooperation, collaboration and we are always on hand to make introductions between businesses where we think there will be common interest and value, often using knowledge gained by previous conversations or our own research.
After each event, we publish a unique online Urbano Event Group. where every attendee - including non-members - is profiled, allowing you to stay connected long after the event has finished. Login to your private Dashboard via our homepage.
Non-member companies are welcome to book and send representatives to up to TWO Urbano events AT APPROPRIATE NON-MEMBER RATES AS LISTED ON EACH EVENT PAGE before needing to join to continue to develop valuable relationships across London's most dynamic business community.
To join Urbano in time to attend this event at appropriate member rates, please view benefits and options for Companies and Individuals.