London Network Event - Urbano Networking Breakfast Event on Sustainability in Construction
Katten Muchin Rosenman LLP
Paternoster House
65 St Paul's Churchyard
London, EC4M 8AB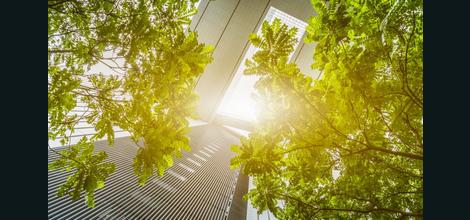 Thursday February 22nd

8:00am
Member £28.00 + VAT
Non-Member £35.00 + VAT
Urbano networking breakfasts give company directors, business owners, entrepreneurs, corporates, professionals and creatives across a range of sectors a chance to make connections, build associations, and learn from some of the UK's most informed and successful entrepreneurs, business people and cross-sector specialists.
Urbano speaker breakfasts are stripped down conferences, featuring great speakers, allowing attendees to discuss the issues featured in the guest presentation and plenty of opportunity to network with the speaker and the other attendees from all sizes and types of companies, from PLCs to SMEs.
THis event is being held under our Build community. We will also be discussing our new community Urbano Women in Architecture, Construction, Technology & Engineering (UWACTE). This community will further enhance our commitment to encourage opportunities between women at all levels who work for large and small companies in these sectors and beyond.
ABOUT OUR SPEAKER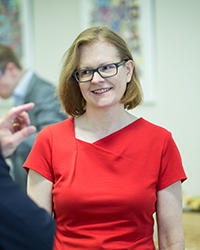 Jacqui Glass is Professor of Architecture & Sustainable Construction at the School of Architecture, Building & Civil Engineering, Loughborough University, specialising in sustainable construction.
Jacqui is known for her research and collaborative projects on responsible sourcing in construction, namely through the Action Programme for Responsible Sourcing (APRES).
She is also Director of CICE – the Engineering & Physical Sciences Research Council (EPSRC) Engineering Doctorate centre, which has a lengthy track record of delivering high quality research in collaboration with industrial sponsors.
Jacqui will discuss her recent research on sustainability in construction, along with responsible and ethical sourcing. She will also give her own opinions on how we encourage new female entrants into construction and engineering.
EVENT FORMAT
8:00am – Registration, coffee/tea and pastries
8:30am – Presentation/talk by Jacqui
9:45am – Informal and facilitated networking
- 10.30am
After each Urbano event, we publish a unique online Urbano Event Group. where every attendee - including non-members - is profiled, allowing you to stay connected long after the event has finished.
Non-member companies are welcome to book and send representatives to a maxiimum of TWO Urbano events before needing to join to continue to develop valuable relationships across London's most dynamic business community.

To join Urbano in time to attend this event at appropriate member rates, please view benefits and options for Companies and Individuals. www.urbanonetwork.co.uk/membership