Networking Masterclass
Grace Bar. Restaurant. Lounge. Club.
42-44 Great Windmill Street
London, W1D 7NB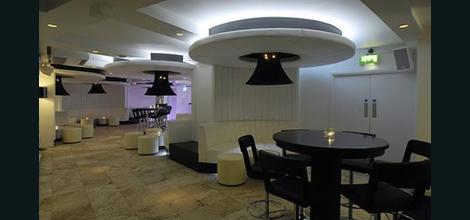 Wednesday July 11th

10:00am
Member £40.00 + VAT
Non-Member £55.00 + VAT
Urbano Network is introducing a regular calendar of business seminars offering insight and training in some of the key issues that face all companies, such as branding, tender writing, business modelling, PR & marketing.
THIS EVENT IS SOLD OUT! Email team@urbanonetwork.co.uk to be notified of next one.
The first workshop is a two-hour fast-paced Networking Masterclass that looks at networking as an essential part of today's marketing mix. and will show how a strategic approach can improve your return on your investment in networking.
All facets of networking will be examined, including online: How to find the right events and make best use of your time; how to develop contacts into valuable connections; how to use platforms like LinkedIn and Twitter as networking tools, and your own website.
This Networking Masterclass will be delivered by Mark Herring, MD of Talent Lab and Urbano Network, who has spent over 10 years at the forefront of business networking in London and the UK. He has been involved in creating 1,000 networking and business events, connecting 30,000 business people and their companies and generated millions of pounds worth of sales for their business. He now offers strategic networking advice to companies and individuals.
Workshop limited to 24 Maximum. This event including the lunch counts as 4.5 hours and we are happy to certicate your attendance for CPD purposes.
To book and pay by card for either or both events, call 020 7205 2215. Members - see below for offer.
Testimonials
"Mark amazes me with his ability to connect people and seek value (for them) through potential business partnerships and opportunities"
"Mark is a very personable and energetic networker, with lots of positive ideas for business generation."

"Mark is a great guy to work with, very personable and i would not hesitate to recommend both him and his events."
"Mark is knowledgeable and well-organized and an excellent presenter on the subject of business networking."
"Mark has always been very good at causing productive networking to happen - he has a real ability to know who should be talking to who to sow the seeds of long term business relationships."
"Mark has been very supportive of my business and is very easy going and inclusive and welcoming and a very good host."
For more about Mark, please visit Talent Lab
This event will be hosted in the seminar space at Grace Restaurant on the morning before Urbano's networking lunch there. You can attend both events or either one separately.
Urbano Members Exclusive Offer: Book both the Networking Masterclass and the networking lunch for £49! Book this event and use the promotional code 'urbano' when paying and we will email to confirm your place at the lunch that follows immediately afterwards.
For members and non-members wishing to book both events you can also call 020 7205 2215 to pay by card.
MEMBERSHIP OF URBANO GUARANTEES YOU THE BEST PRICES, FULL ONLINE CONTACT DETAILS AND OTHER BENEFITS.CLICK HERE FOR DETAILS: MEMBERSHIP
Each Urbano event has a unique online Event Group where every attendee and their company is profiled, accessed through your own Urbano Dashboard. All attendees can access the profiles of people you meet at this event through the Event Group published after the event. Urbano Members get full connectivity to every attendee, and can write online notes and build their own database of 'favourites' - profiles of people they meet and connect with.