London Networking Event on VR AR AI
Realities Centre
Cocoon Networks
4 Christopher Street
London, EC2A 2BS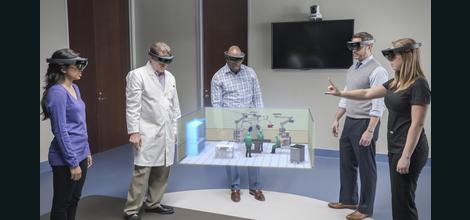 Member £28.00 + VAT
Non-Member £32.00 + VAT
Urbano networking breakfasts give company directors, business owners, entrepreneurs, corporates, professionals and creatives across a range of sectors a chance to make connections, build associations, and learn from some of the UK's most informed and successful entrepreneurs, business people and cross-sector specialists.
This special Urbano networking breakfast will be an immersive look at the world of virtual and augmented reality, and its potential uses across a range of business sectors, including those from Build (architects, designers, construction), Banking, Media (TV, film, production), Automotive, Hospitality (event management, venues, exhibitions), Retail and of course Tech.
We will be hosted by Urbano Members Realities Centre in Shoreditch. Realities Centre, in the Cocoon Networks Building, is a community and space focusing on Augmented & Virtual Reality, including related technologies such as AI and IoT.
Attendees will enjoy a hands-on demonstration of the latest tech with a range of VR, AR, and related tools, and experience for themselves applications for their companies and sector.
Our demonstrator will be Dr John Holder, Head Of Technology at Realities Centre and Doctor of Digital Arts, M.Sc. in Virtual Reality.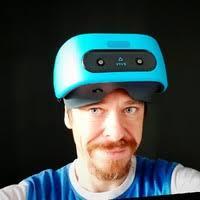 John has 20 years of experience in VR and Immersive technology, exhibiting at immersive content at Cannes Film Festival, Artrooms London, Berlinale, Sundance, Paris VR Festival, Venice Film Festival, The BFi and UKVR fest.

John has also created virtual and mixed reality experiences for HTC Vive, Oculus Rift, Microsoft Hololens, Samsung GearVR, Google Daydream and Cardboard utilising games engines, WebGL and 360° video.




Event Format
(Please note event starts at 8.30 - venue not open till then)
8:30am – Registration, coffee and pastries
9:00am – Introduction and demonstrations by John Holder and Q&A
9:45am – Informal and facilitated networking and hands-on experience continues
10.45am

After each event, we publish a unique online Urbano Event Group where every attendee - including non-members - is profiled, allowing you to stay connected long after the event has finished. Login via the Urbano website and view vai your Dashboard created upon your first booking.
Non-member companies are welcome to book and send representatives to up to TWO Urbano events before needing to join to continue to develop valuable relationships across London's most dynamic business community.
To join Urbano in time to attend this event at appropriate member rates, please view benefits and options for Companies and Individuals. To view more details on Urbano membership benefits, visit: www.urbanonetwork.co.uk/membership