Urbano Build networking breakfast
Royal Institute of British Architects
66 Portland Place
London, W1B 1AD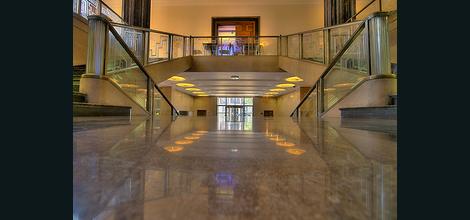 Wednesday September 12th

8:00am
Member £20.00 + VAT
Non-Member £32.00 + VAT
THIS EVENT IS SOLD OUT AT 45 PLACES. PLEASE EMAIL IF YOU WISH TO BE PLACED ON THE WAITING LIST AS WE ARE TRYONG TO SEE IF WE CAN ADD SPACES ON A FIRST-COME FIRST-SERVED BASIS.
Urbano Build is a programme of regular networking events aimed particularly at architects, developers, property investors, designers, interior designers and other professionals associated with the built environment sector to make connections, gather information, create associations and find new business opportunities.
You always meet a diverse range of businesses from across the sector - and beyond - in a lively session of informal but facilitated networking where you can easily find and speak to every other company there.
Our informal networking breakfast, where everyone gets details of every attendee, will take place over a breakfast of Martini glasses with granola, bacon, sausage and egg sandwiches, with fresh orange juice and coffee/tea.
We will also enjoy a private view of the Design Stories where the networking can continue.
Testimonial
"I have a lot of time for Urbano Build network. They have a philosophy of "exchanging value" that I find rather empowering. Urbano is a facilitating vehicle, brokering opportunities for smaller companies to get involved, both with each other, and with larger partners. They champion quality suppliers, especially in areas such as BIM, design and new technologies." Jackie Sadek, CEO - UK Regeneration
About our September event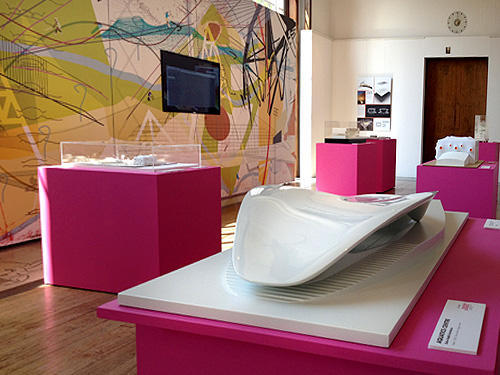 As the London Olympics ends and thoughts turn to legacy, the Design Stories exhibition at the Royal Institute of British Architects (RIBA) draws back the layers of complex engineering and explores the ideas and design principles that lie behind the design and construction of the venues.
During breakfast and at the private view of the exhibition there will be plenty of oppoetunities for facilitated yet informal networking.
The attendees are drawn from senior positions across the design, property and construction sectors, drawn to Urbano's diverse and relaxed approach to networking.
* Non-member prices quoted on the Urbano website are the discounted rate for a company's first two visits. You can continue to attend events but the prices rise and the price quoted on your payment page is the price relevant to you.
To enjoy this this event at quoted member rate and details of benefits of membership including the free evening events, click here Urbano Membership.
Each Urbano event has a unique online Event Group where every attendee and their company is profiled, accessed through your own Urbano Dashboard. Members get access to full contact details of every attendee. All attendees can access the profiles of people you meet at this event through the Event Group for this event.