London Networking Event - Networking Evening Shoreditch January 2019
Courthouse Hotel Shoreditch
335-337 Old Street
London, EC1V 9LL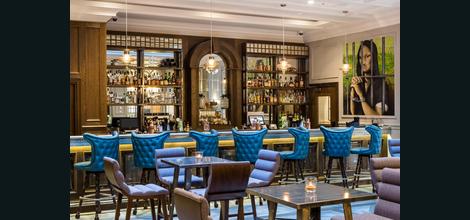 Wednesday January 30th

6:00pm
Member £0.00 + VAT
Non-Member £100.00 + VAT
Urbano Network hosts a varied calendar of weekly London networking events, including monthly networking evenings.
This networking evening is FREE and exclusively for Urbano members only (we host six evenings throughout the year that are free for two representatives of Urbano Member Companies).
Urbano evening events are hosted in a range of partner venues drawn from some of London's finest bars, members' clubs, and other venues, a diverse mix of business owners, directors and senior managers from across the various sectors represented across our membership. They are very social, informal but lightly facilitated by Urbano's Connector-In-Chief making introductions between new and long-standing members, but especially where his BD antenna knows there is potential value in a conversation.
For this networking evening we will be hosted by The Courthouse Hotel, Shoreditch.

The Courthouse Hotel is located in the centre of Shoreditch, famed for its buzzing nightlife and eccentric charm. The hotel combines the grandeur of a Grade II listed Baroque styled building, with a laid-back personalised service, forming the perfect alchemy.

To view their profile, please click here: The Courthouse Hotel Shoreditch
Join us for a delicious networking lunch and complimentary glass of wine or soft drink in a relaxed environment.

**All Urbano Members can book 2 free places for their choice of representatives at this networking evening. All places must be pre-booked **
__________________________________________________________________________
About Urbano Network
Urbano is London's leading independent business networking community, connecting companies of all sizes and sectors in London and increasingly across the UK.
Our growing network is made up of over 5,000 members and associates, from PLC to SMEs, across different our different communities: Build, Finance, Health, Host, Media, People, and Tech. Our diverse calendar of weekly events - speaker breakfasts, lunches, workshops, and social evening events are designed to bring together those that run, or have senior positions in, their companies, to learn, share new ideas and best practice, network and develop future business opportunities.
Membership starts at £25 for a Connections Membersip which gets your company TWO FREE PLACES AT THIS AND OUR OTHER REGULAR MEMBER NETWORKING EVENINGS.
Book now