London Networking Event - Networking Evening Shoreditch January 2019
Courthouse Hotel Shoreditch
335-337 Old Street
London, EC1V 9LL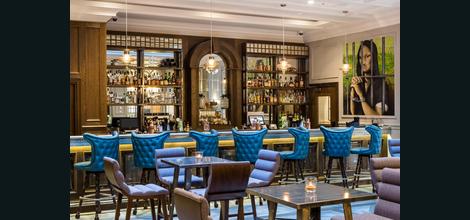 Wednesday January 30th

6:00pm
Member £0.00 + VAT
Non-Member £28.00 + VAT
Urbano Network hosts a varied calendar of weekly London networking events, including monthly networking evenings.
This networking evening is FREE for TWO representatives of Urbano member companies (we host six similar evenings throughout the year which are also free for two representatives of any Urbano Member Company). As such they are deisgned to bring together new joiners and those representing member companies from across the network.*
Urbano evening events are hosted in a range of partner venues drawn from some of London's finest bars, members' clubs, and other venues, a diverse mix of business owners, directors and senior managers from across the various sectors represented across our membership. They are very social, informal but lightly facilitated by Urbano's Connector-In-Chief making introductions between new and long-standing members, but especially where his BD antenna knows there is potential value in a conversation.
For this networking evening we will be hosted by The Courthouse Hotel, Shoreditch.

**PHOTOS FROM THE EVENT - THANK YOU COURTHOUSE HOTEL, FANTASTIC EVENING! **
The Courthouse Hotel is located in the centre of Shoreditch, famed for its buzzing nightlife and eccentric charm. The hotel combines the grandeur of a Grade II listed Baroque styled building, with a laid-back personalised service, forming the perfect alchemy.
The Jailhouse Bar - where our event will take place - is set within the former Police Station within Old Street's magistrate court with cells that once held gangster brothers Ronnie and Reggie Kray! The building has also been used as a backdrop for movies such as Spooks & Luther. It is a truly diverse venue so if you are looking for inspiration for your next corporate event or personal celebration visit: Courthouse Meetings & Events

Join us for a delicious canapes and a couple of glasses of wine or soft drink alternatives.
~ Canape Menu ~
Smoked salmon and paprika infused avocado blinis
Wild mushroom and Thai asparagus tartlet (v)
Smoked chicken and mango salsa on baked flatbread
Pumpkin and sage arancini (v)
Shrimp popcorn and lemongrass aioli
Lime infused harissa chicken puffs
Plus a couple of complimentary glasses of wine, beer or soft drinks.
__________________________________________________________________________
About Urbano Network
Urbano is London's leading independent business networking community, connecting companies of all sizes and sectors in London and increasingly across the UK.
Our growing network is made up of over 5,000 members and associates, from PLC to SMEs, across different our different communities: Build, Finance, Health, Host, Media, People, and Tech. Our diverse calendar of weekly events - speaker breakfasts, lunches, workshops, and social evening events are designed to bring together those that run, or have senior positions in, their companies, to learn, share new ideas and best practice, network and develop future business opportunities.
* Membership starts at £25 for a Connections Membersip which gets your company TWO FREE PLACES AT THIS AND OUR OTHER REGULAR MEMBER NETWORKING EVENINGS.