London Networking Event - Networking Evening in Mayfair
Mahiki Mayfair
1 Dover Street
London, W1S 4LD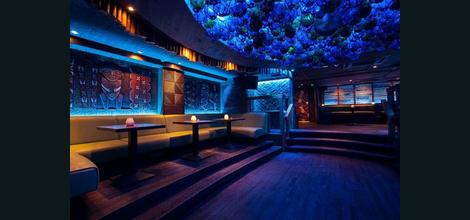 Wednesday March 27th

6:00pm
Member £0.00 + VAT
Non-Member £28.00 + VAT
This networking evening is FREE for Urbano members (we host six pan community and sector evenings throughout the year that are free for two representatives of Urbano Member Companies). Non-members whose have never been to an Urbano evening event AND whose company have only sent representatives to one event before can book using the link below.
Urbano evening events are hosted in a range of partner venues drawn from some of London's finest bars, members' clubs, and other venues, a diverse mix of business owners, directors and senior managers from across the various sectors represented across our membership. They are very social, informal but lightly facilitated by Urbano's Connector-In-Chief making introductions between new and long-standing members, but especially where his BD antenna knows there is potential value in a conversation.
Our hosts for this evening event are Mahiki London. Mahiki opened in 2006 and has grown to become one of the world's most famous night spots as well as an institution, with an array of fabulous awards behind it. Named after the Polynesian path to the underworld. The bar is famed for its 'Tiki' Polynesian themed interiors, including a beach styled lounge… lit with an atmospheric glow.
Our event will take place in the Aloha Room - a tropical heavan - where attendees will enjoy canapes and a couple of complimentary glasses of wine before the after party bursts into life!
__________________________________________________________________________
About Urbano Network
Urbano is London's largest and leading independent business networking community, connecting companies of all sizes and sectors in London and increasingly across the UK.
Our growing network is made up of over 5,000 members and associates, from PLC to SMEs, across different our different communities: Build, Finance, Health, Host, Media, People, and Tech. Our diverse calendar of weekly events - speaker breakfasts, lunches, workshops, and social evening events are designed to bring together those that run, or have senior positions in, their companies, to learn, share new ideas and best practice, network and develop future business opportunities.
Membership is by Company and there are three options, with Connections Membership, which gets you two places for any of your nominated Urbano Representatives available at £25 per month. For a full explanation of the benefits of Urbano Membership including our Connections + Tenders Membership (Annual & Monthly Payment options) please click here: www.urbanonetwork.co.uk/membership
Book now