London Networking Event - Christmas Networking Evening
Kensington Pavilion
Cannon Green Building
27 Bush Lane
London, EC4R 0AA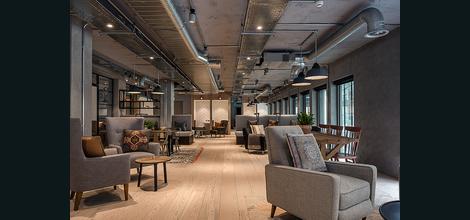 Thursday November 21st

5:30pm
Member £0.00 + VAT
Non-Member £28.00 + VAT
Urbano Network hosts a varied calendar of weekly London networking events, including monthly networking evenings. Urbano hosts six pan-sector networking evenings and these are free as part of membership (two places for representatives of Urbano Member Companies).
Our final networking evening of 2019 will see us kick-starting Christmas celebrations with companies across our membership, representing the range of businesses, from SMEs to PLC, in our various communities: Build, Finance, Host, Media, People, Tech and UWACTE.

Hosted by City Pavilion with its modern co-working spaces, stylish meeting and event spaces, club facilities and a roof terrace with amazing views across London, their own members will join us for an evening of networking, a couple of complimentary drinks & canapes.
There are always plenty of chances to talk, share information, build associations and develop new business. We make introductions between businesses where we feel there will be common interest and value, often using knowledge gained by previous conversations or our own research.
**************************************************************************
Each Urbano event has a unique online Event Group where every attendee and their company is profiled, accessed through your own Urbano Dashboard. Members get access to full contact details of every attendee. All attendees can access the profiles of people you meet at this event through the Event Group published after the event.
Non-member companies are welcome to book (at non-member rates) and send representatives to up to TWO Urbano events before needing to join to continue to develop valuable relationships across London's most dynamic business community.

* This rule does not apply to members of City Pavilion.
To join Urbano in time to attend this event for free, please view benefits and options for Companies and Individuals.