Urbano Network London networking lunch
Hilton London Paddington
146 Praed Street
London, W2 1EE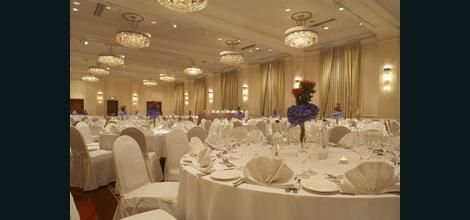 Wednesday December 19th

12:30pm
Member £24.00 + VAT
Non-Member £32.00 + VAT
As part of Urbano Network's networking calendar in London, we hold two networking lunches each month in central London, where the emphasis is on providing brilliant networking and business opportunities.
THIS EVENT IS NOW SOLD OUT (38 ATTENDEES)
Urbano's London networking events are open to all companies regardless of size, sector or area. Non-members are more than welcome and the mix of business owners, company directors, senior managers and corporate representatives from across all sectors ensures a lively, relaxed and effective quality networking event.
The emphasis is on relaxed and friendly and facilitated networking and plenty of chance to talk, share information, build associations and develop new business. Urbano's events attract senior people from larger companies and the events are definitely seen as catalysts to business opportunities, with Urbano's unique online Event Groups keeping contacts connected long after the event has finished.
Our host venue for this networking lunch is the Hilton London Paddington Hotel in the Great Western 2 Suite.
Networking event menu

Cold
Shrimp & crayfish cocktail
Pumpkin soup
Hot
Lamb koftas and couscous
Thai chicken curry and rice
Mushroom ravioli with white wine sauce
Dessert
Mini Christmas pudding with brandy sauce
Mini double chocolate torte
+ Complimentary glass of wine
PLEASE NOTE. THIS EVENT WILL BE FILMED BY BBC TV FOR THE BUSINESS PROGRAMME 'SHOW ME THE MONEY'. ATTENDEES WILL BE ASKED TO BE INTERVIEWED ON HOW THEY USE BUSINESS CARDS AND THEIR EFFECTIVENESS FOR NETWORKING.
* Non-member prices quoted on the Urbano website are the discounted rate for a company's first two visits. The price quoted on the payment page (usually £28 - £45) is the price relevant for you.
Each Urbano event has a unique online Event Group where every attendee and their company is profiled, accessed through your own Urbano Dashboard. Members get access to full contact details of every attendee. All attendees can access the profiles of people you meet at this event through the Event Group published after the event.